Events, awards and all the craziness of Samana Group
Be in the Know: Find Out What We're Up To!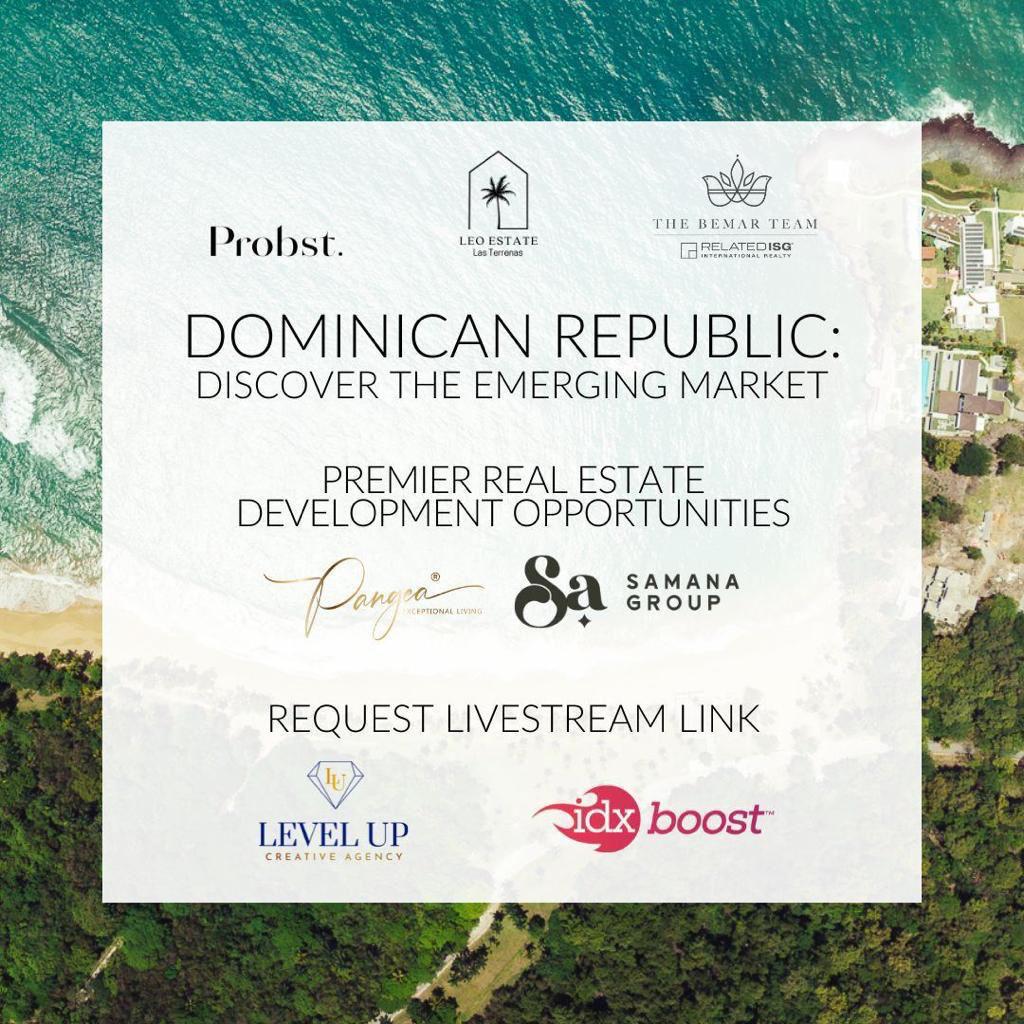 On May 31, 2023, we will participate in a unique, first-of-its-kind event that will facilitate a great collaboration between the Dominican and US real estate markets. The event will be held in New York. It's an honor to be the one of two companies that are invited for an event organized by COMPASS, the biggest real estate company in Florida.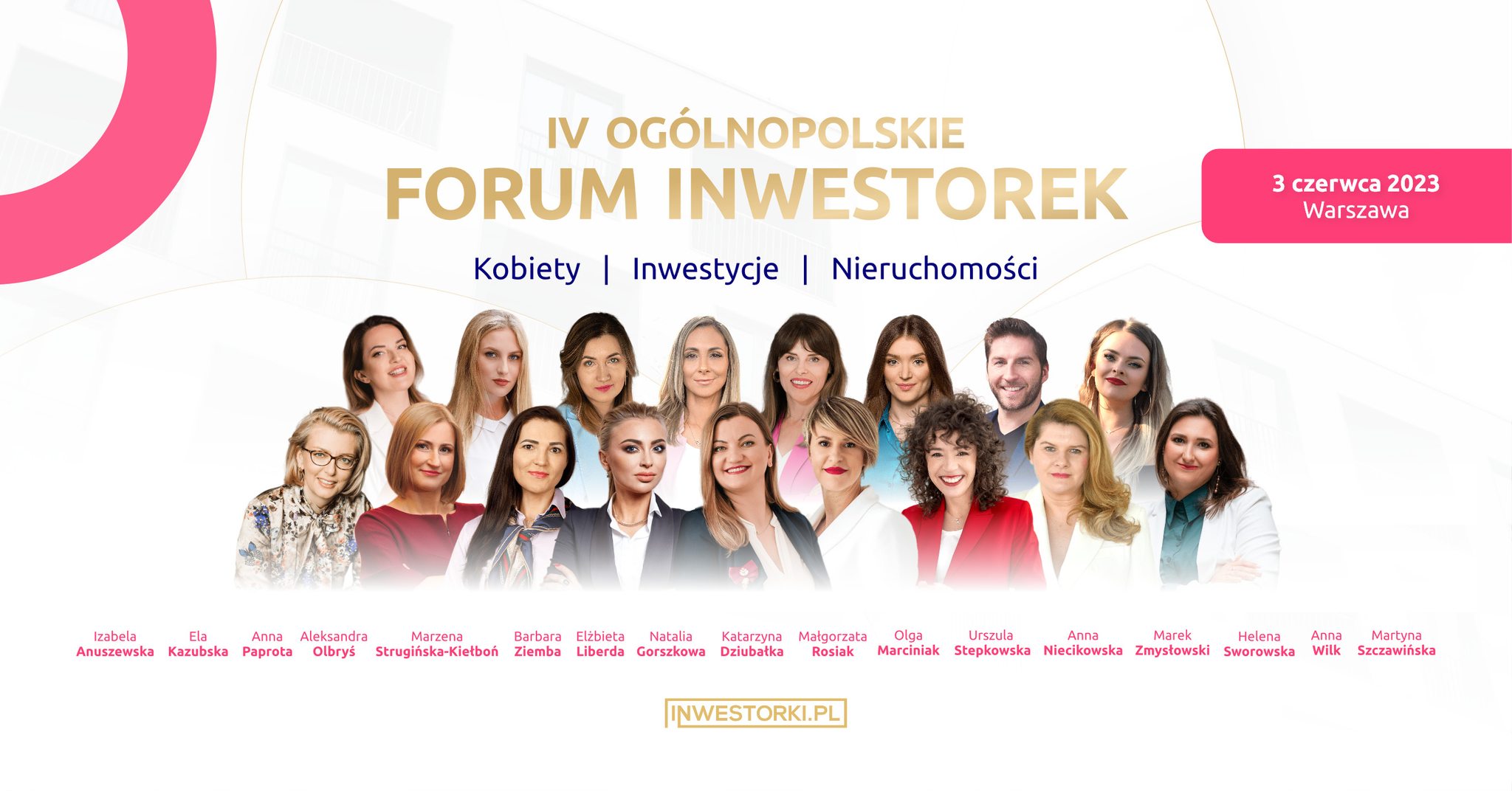 From New York to Warsaw
We will be attending the Women Investors Forum taking place in Warsaw this Saturday, June 3rd. During the event, Marek Zmysłowski will hold a talk on investing in real estate and private cities in the Dominican Republic.
Exploring the World Together: Geography Now and Samana Group
"I am grateful to Marek and Yaritza from the Samana Group for showing me one of the most fascinating locations in the Caribbean. This place was almost a ruler of the world, a home to the Cocolo people, and it was one of the most interesting interviews I have done. Welcome to the microclimate treasure of the Dominican Republic – SAMANÁ!"
Paul Barbs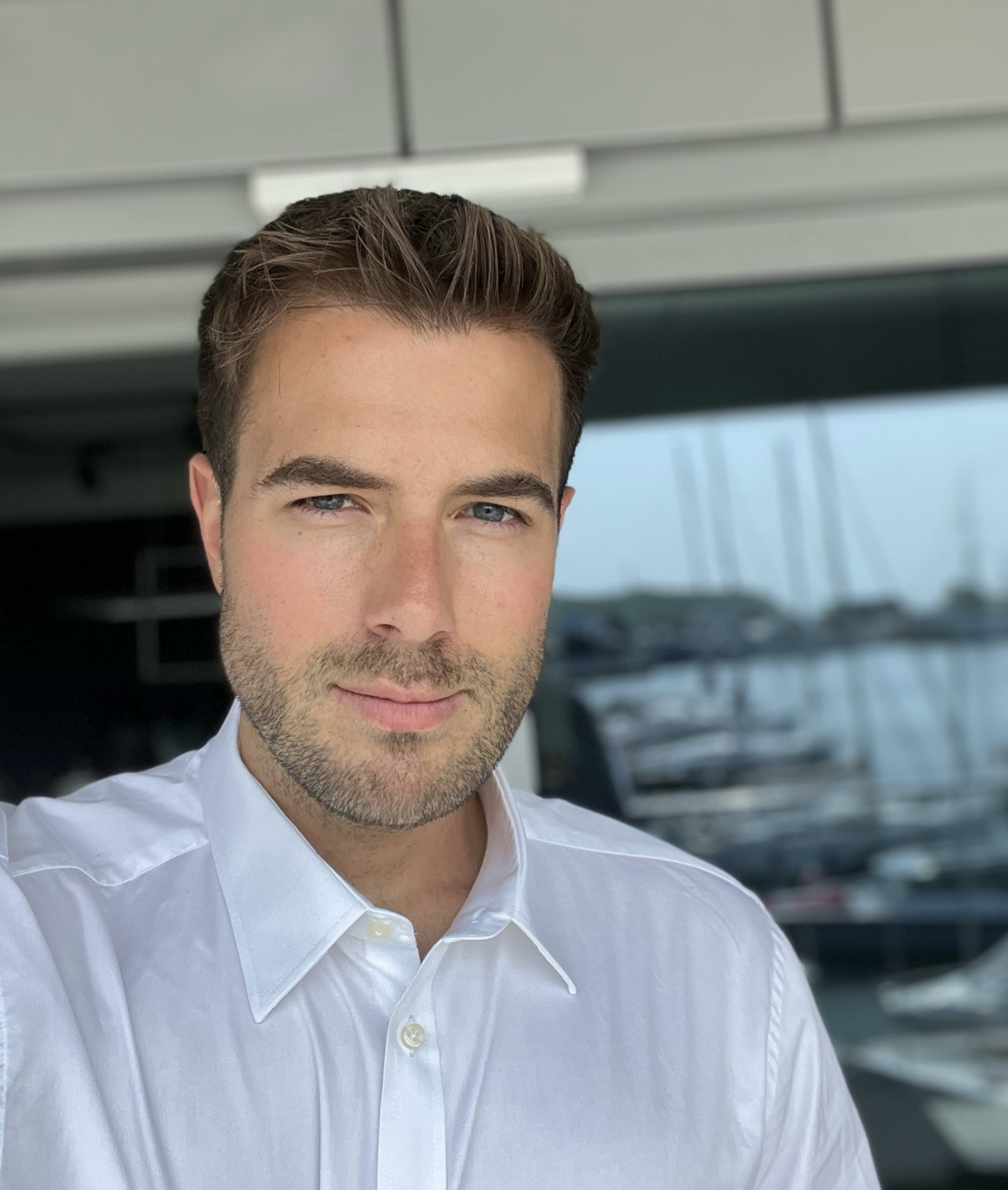 "As an investor I think it's not safe to keep all your investments in Euroasia region due to current geopolitical situation.
Dominican Republic with one the fastest growing economy in Latin America, stable political situation and locaiton close to US seems like the best option to diversify your portfolio.
I've known Marek Zmysłowski and his companies for few years now. Watching his career and achievements I am sure he will deliver what he promised.
Additionally I will finally be able to make my teenage dream to own a summer house house in paradise come true, thanks to Samana group which will manage and take care of my property while I am no there."
Mateusz Kaszyk
Co-founder of adaily.co, CEO at langsoft.ai, Real Estate investor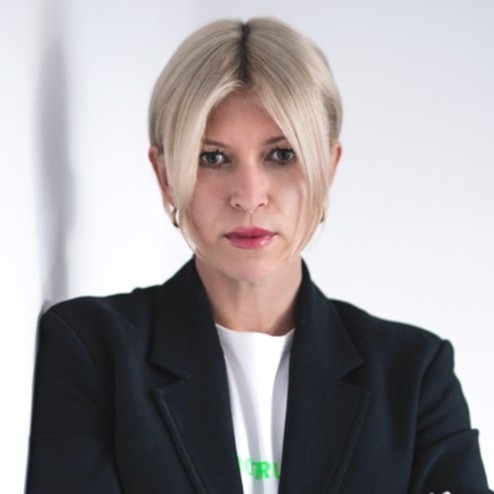 I invested in Samana Group, first of all, out of love for the place. I came to Samane 12 years ago, discovering the DR. When I first went to Las Terrenas, I said out loud "one day I will come back to live here" and the universe heard me. Secondly, I believe in the idea of private towns, and Mark and company are a guarantee of business success.
Coowner & CEO stor9_ , EO'er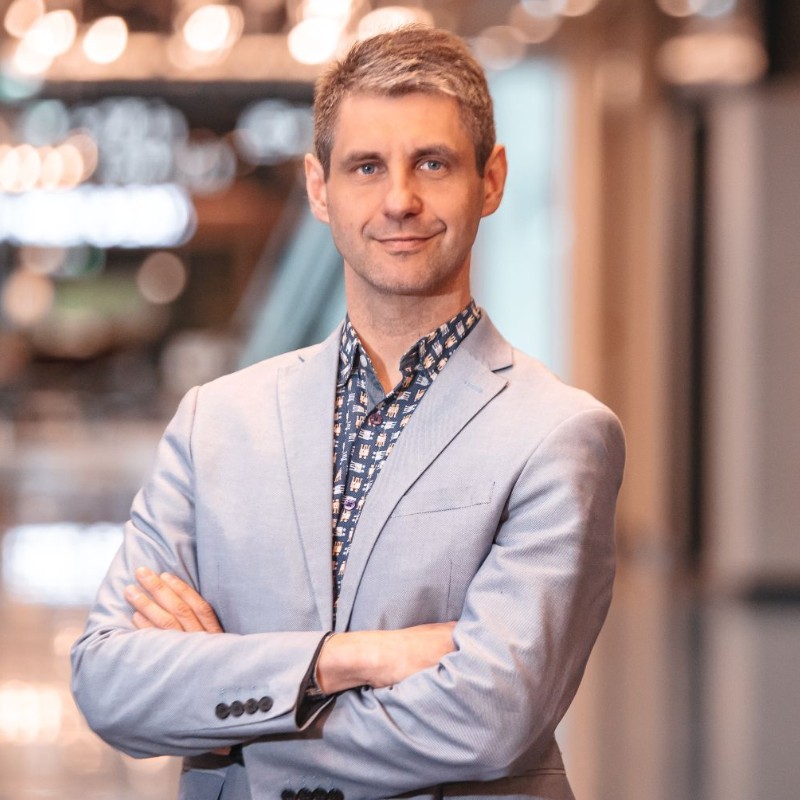 For me, Samama Group is a combination of real estate, modern technologies (e.g. modular construction, blockchain) and people with great experience and vision. I believe that these things will be crucial to create the perfect place for many group of people (including me) and that's why I decided to invest in Samana Group.
Board Member | Seed Investor | CEO | Interim CEO I Business Mentor
If you want to join Samana Group  schedule a call with our Investor Relation Manager Michał Ptasznik.
Catch Up On the Latest News!
In Samana Group our mission is to connect people that's way we attend many events in diferent parts of world to have an opportunity to meet with you.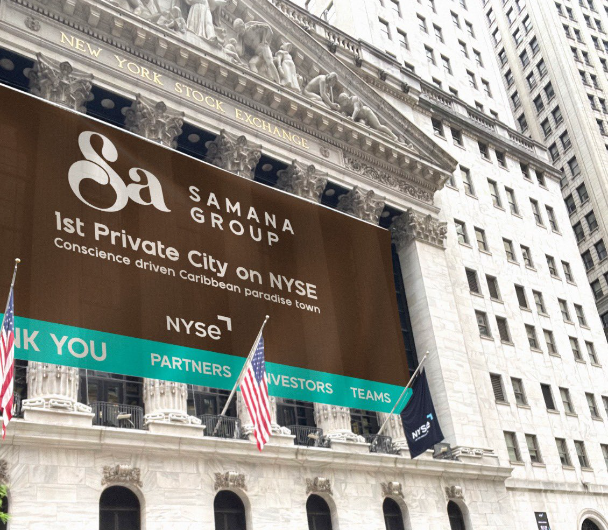 First stop: New York
We attended The Dominicana Joe Foundation Event and did some manifesting:
"What data has been telling me for a while, I confirmed empirically. NYC will be our key market. New York is amazing, but it's also cold, loud, expensive and unhealthy. No other big city on the world will appreciate more the combination of warm weather, untouched nature, prices and small distance (3h flight ) from Samana. No other city has such a population of people tired of the concrete jungle. And don't forget about 1 million Dominicans living here, planning to buy a piece of paradise in their homeland. Almost every random New Yorker I spoke to has either been to or is planning to visit the DR. We are definitely coming back for more. Manifesting was done (check out the photo from the future)."
Marek Zmysłowski
CEO Samana Group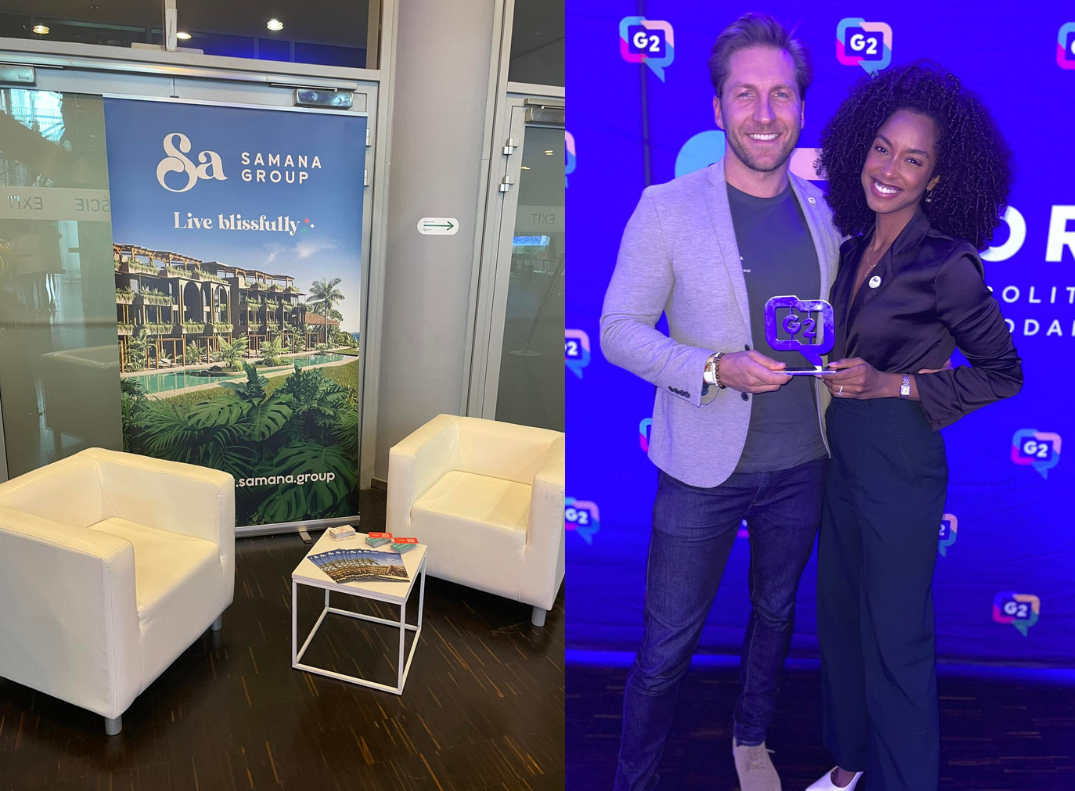 Second stop: Wroclaw
We attended G2 Geopolitics Forum where Marek Zmyslowski held his talk about the future of private cities around the world and Samana Group approach to this concept. At the end of the day we found out that Marek was awarded "Personality of the Year in the Innovation Category".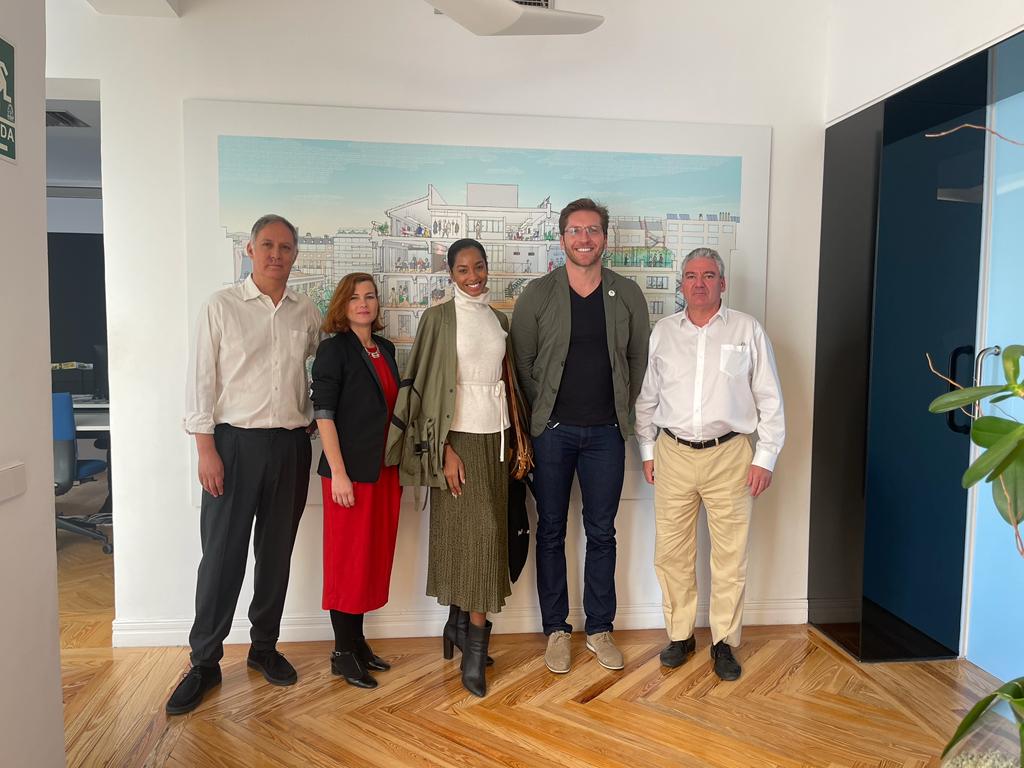 Next stop: Madrid
As you know we are proud to parter with internationally renowned luis vidal + architects, well-known for leading architectural and environmental innovation, high quality projects and excellent user experience.
Together, we work hand in hand for a better future of Samana Peninsula.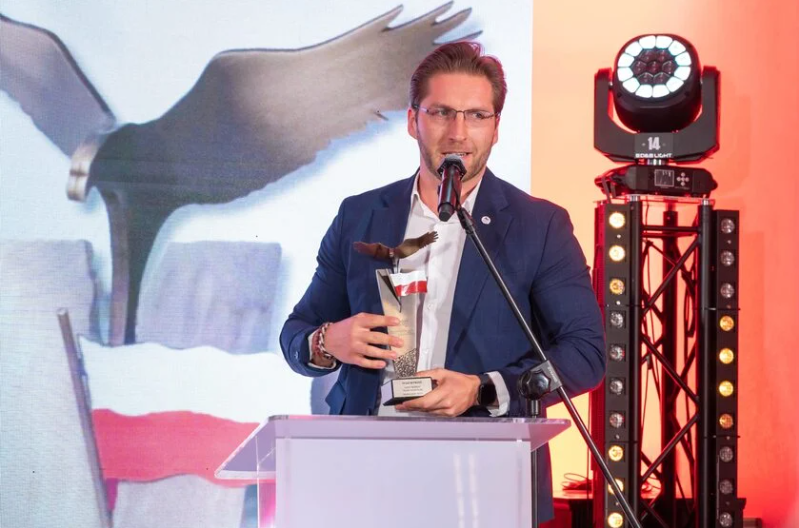 Last stop: Szczecin
"Yesterday I had the honor of receiving the "Eagles of Wprost" award in the Business Leader category organized by Tygodnik Wprost, under the auspices of the Ministry of Development Funds and Regional Policy of Poland. The jury of the competition noticed that by building companies abroad for almost a decade, I proudly talk about my roots, care for the Polish element in an international organization, and inspire new generations of entrepreneurs. It was an amazing feeling to receive this award and talk on stage, and I brag about it without any shame :)"
Marek Zmysłowski CEO Samana Group
Subscribe to our newsletter and stay up to date!
Back