The masterminds behind the Nomad City project
Pit Marenco and Tractor Arquitectura – the masterminds behind the Nomad City project
With the construction of Nomad City in full swing, it is the perfect time to recall the experts behind the architectural concept of this innovative facility. Introducing the Traktor Arquitectura studio and the profile of sustainable development visionary Pit Marenco.
Traktor Arquitectura is a renowned architectural studio that has been designing luxury hotels, villas and commercial spaces since 2014, mainly in the Dominican Republic and Mexico, but not only. Their work can be seen in some of the world's most famous tourist destinations, such as Cancun, Tulum, Puerto Aventuras and Holbox Island.
The studio integrates various disciplines, focusing on design, decoration and modern construction, all in the spirit of sustainable development. The company employs local workers and uses local resources, reducing its carbon footprint and contributing to the development of the regions. "We are a group of architects and designers, committed to the social and economic development of our environment, contributing responsible solutions in our projects according to the principles of ecological sustainability and maintaining a balance with the impact on nature" emphasize the studio's founders.
The founder of Traktor Arquitectura and the author of the Nomad City architectural concept is Pit Marenco. He is an expert in the management of sustainable development projects, recognising the need for investments that organize and embellish space in full accordance with the principles of environmental protection and responsible use of resources. He gained architectural experience in Mexico, Spain and his native El Salvador, where he co-founded a BIM (Building Information Modelling) training center. For three years he was a professor at the Institute of Creative Studies in Cancun, in the Department of Architecture and Interior Design.
Pit Marenco is a passionate advocate of sustainable development, including the use of organic waste to generate clean energy. His ecological commitment and courage to transcend architectural paradigms have allowed Nomad City to combine modernity and striking aesthetics with respect for the lush, wild nature of Samana. The spectacular project adheres to the principles of ecological construction and local materials enrich the design with the unique character of the peninsula's natural landscape.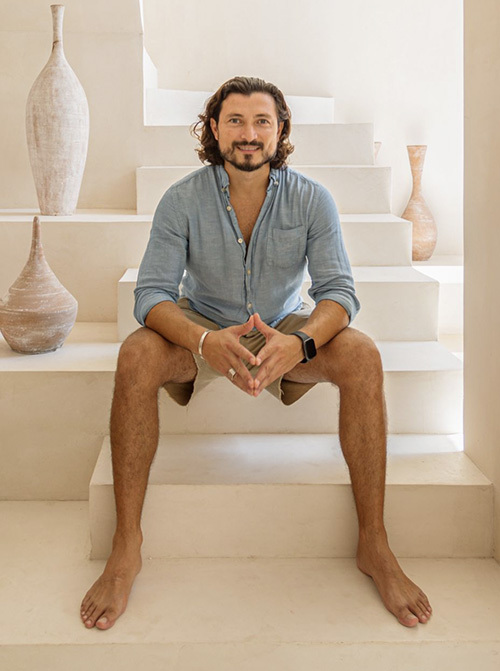 We are proud to be working with a company that shares our values and can bring them to life. We are beginning to realize the vision of Pit Marenco and Traktor Arquitectura and we are eager to see the first effects on the site of Nomad City!
Back