Investment in the Samana Group Holding
combines the potential of a fast growing unicorn type startup with the safety of a real estate project.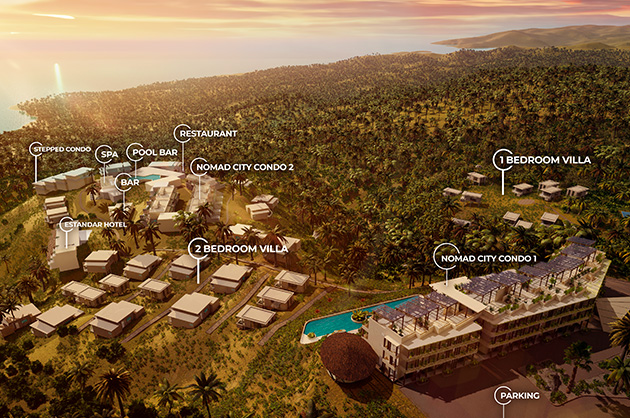 Holding
Besides a classic real estate purchase, you can also invest in the Samana Group Holding, become our shareholder, and profit from the development of the whole Samana Peninsula over the years. Enjoy a guaranteed minimal IRR, a secured exit, and discounts when purchasing real estate from the Samana Group.
Don't know yet whether you want to invest in the Samana Group shares or simply buy real estate? A convertible loan is the best investment method for you. It gives you full flexibility to choose shares or real estate later while already benefiting from the returns and not missing the opportunity. Early investors reap the biggest benefits.
WHY INVEST
Why our investors trust us 
We have shown a successful proof of concept with our first hotels and condo developments in recent years.
We own the land we build on, which secures the investment.
The development of a project starts once the pre-sales results indicate commercial success.
We have assembled a team of founders and partners who are highly successful in the real estate sector in the Caribbean.
Our masterplan is aligned with the Government's plans
 for the region.
The large scale of the project allows us to control the infrastructure quality.
We benefit not only from one-time sales-related profit but also from recurring revenue from real estate management.
Investor testimonials
"We decided to invest in Samana Group because we believe that the startup has a real chance to become the leader in the newly emerging sector of private cities, a newly emerging asset class in the capital markets. The strength of Saman Group is the founders' experience and a carefully prepared execution plan."
"1. Beautiful place 2. Unique vision design with respect for nature 3. Experience of the team"
"I invested in Samana Group because of the vision of building a unique enterprise on a global scale. I was captivated by the location - the Caribbean, Dominican Republic, Samana, where I hope to buy or build a second (or third) house. I was convinced by the previous experience of Marek Zmysłowski and the scale of his former projects."
"Samana Peninsula is one of my favorite places I've been to, it has great potential of becoming one of the most beautiful cities in the Caribbean with a fast-growing number of tourists every year. I believe and share the vision of Samana group of growing a proper sustainable development of the area."
"First of all, for the love of the place. I found Samana 12 years ago when I was exploring the Dominican Republic. When I went to Las Terrenas for the first time, I think I even said aloud, "I'll live here someday" and you can see that the universe listened. Secondly, I believe in the idea of ​​private cities, and Marek and partners are a guarantee of business success."
"I invested in Samana Group because I want to have my own place on earth somewhere in an exotic location knowing that it is part of a larger whole, perfectly managed."
"Samaná is the most beautiful bay I've ever seen. I believe in Samana Group's mission to develop the bay as a thriving and sustainable community."
"By investing in sustainable development in the Caribbean, I can contribute to improving the quality of life for people living there. This can include supporting better access to healthcare, education, and other basic services, as well as creating opportunities for economic and social mobility, and ultimately, helping to promote a better standard of living for the communities in the region."
"For me, Samana Group is a combination of real estate, modern technologies (e.g. modular construction, blockchain) and people with great experience and vision. I believe that these things will be crucial to create the perfect place for many groups of people (including me) and that's why I decided to invest in Samana Group."
"Looking for opportunities to diversify my investments into foreign markets, I came across the Samana Group project which I found appealing in terms of its idea, innovation, location, and scope of operation. Despite the fact that investing in a seed round is quite risky, I decided to get in on it right away due to the greater chance of significant growth in a relatively short period of time. Nevertheless, knowing Marek Zmysłowski's previous achievements, there can be no doubt that this will be something spectacular and it will end in a business success."
"I love creating products and their vision. This time the vision of a Private City in the Caribbean absorbed me completely. Samana Group's projects are a true store of value in the best sense of the word."
"I feel very fortunate to have the opportunity to do business with Marek Zmysłowski and Samana Group. You've inspired me to get back into the real estate market after many years of staying on the sidelines."
"Knowing the history of Marek - the frontman of the project, makes me feel comfortable knowing he will deliver the promise. Additionally, as an unexperienced investor, I appreciate the flexibility of a convertible loan - the tool I was offered allows me to adjust my investment strategy while watching how the project develops."
OUR INVESTORS
Meet our investors
Pointer.Capital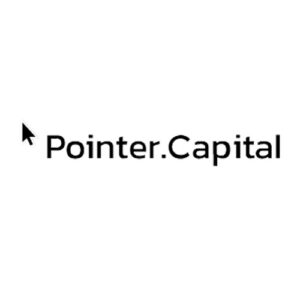 A global consortium of Business Angels investing in the best Web3, Blockchain Startups, and Private Cities.
Artur Kurasiński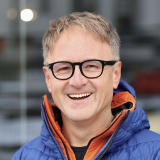 A tech-realist, a serial innovator, an entrepreneur, a public speaker and author of a comic book and game.
Anna Zielińska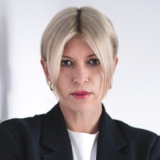 Co-owner & CEO stor9_ and a member of Entrepreneurs' Organization (EO) - a global non-profit network of company founders and owners.
Przemek Budnicki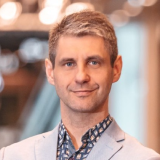 CEO at Bloomify, Board Member, seed investor, and a startup mentor. For more than 20 years have been transforming businesses by using new technologies, strategic thinking, and creative questioning of the applicable rules. Successfully led innovative technological projects implemented with large CEE banks, the biggest worldwide Pharma, leading Industry 4.0 companies in EU and the USA. Passionate about life, family and living the life best possible way.
Lukas S. Zgiep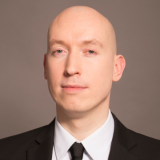 Seed/Angel Investor and Advisor in over 40 startups. Founding Board Member at Blockchain and New Technology Chamber of Commerce. The first Ph.D. of Economics in Collaborative Economy and Marketplaces.
Wojciech Jeznach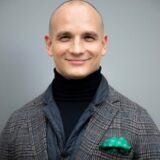 An entrepreneur since 2008. For the past 15 years, Angel Investor & Advisor in over 20 projects. MBA holder from the French Institute of Management and graduate of the Stanford University VC Unlocked program organized in cooperation with 500 Startups.
Edward Mier C.Eng, MBA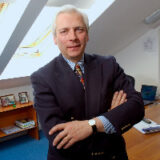 40 years of International CEO and Board Executive positions in Hi-Tech, Fintech & Utilities. Managed two >$100M investment funds and current investor in a number of start-ups & fast growth businesses.
Maciek Ziolkowski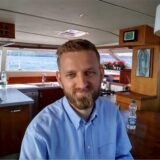 Co-Founder of Coinfirm (leader in AML for Crypto) exited in 2019. Maciek identified, and invested in Bitcoin & Ethereum before the forks. ‍He has identified and invested in tens of companies and projects such as Revolut and Kraken.
Andrea Guzzoni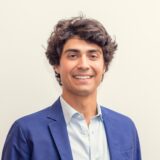 CEO & Founder at Rentuu and easyHire. Entrepreneur and investor, passionate about the circular economy.
Mauricio de la Fuente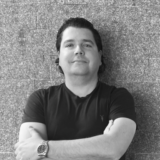 Founder & CEO OF ONZZE CAPITAL, with 11 years of experience in real estate investment, funding and development, Mauricio has led successful projects of land development (master plans), affordable housing, and luxury second home condos in high-demand markets such as Tulum, San Miguel de Allende, and Queretaro in Mexico as well as Austin, TX, USA.
Dariusz Mitka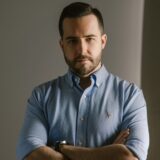 Entrepreneur, founder and former CEO of RCPonline.pl, real estate and companies investor.
Helena Budnicka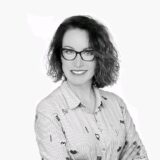 CMO at Bloomify. DIMAQ Professional. Passionate and result-driven marketing professional with more than 18 years of marketing experience, including multinational companies and leading market brands.
Bartłomiej Ćwiąkała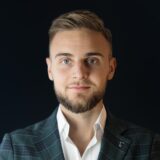 Co-founder of several digital marketing agencies. Enthusiast of new technologies and startups.
Krzysztof Dziardziel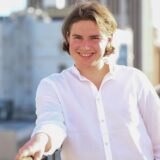 Web Applications Consultant and Senior Engineer. Loves coffee, hates flaws in new tech products.
The Samana Group is one of the largest developers
and landowners in the Dominican Samana Peninsula
The company manages over 4,000 ha (40 square km, 10,000 acres) of land, building residential estates of luxury villas, hotels, hostels and apartments. The founders and partners of the Samana Group have been developing the project for more than 15 years, collecting land, creating interior plans, and obtaining building permits.
The founders of the Samana Group, as a proof of concept, have already built
and opened 6 boutique hotels and a complex of apartments in the region.
Hacienda Cocuyo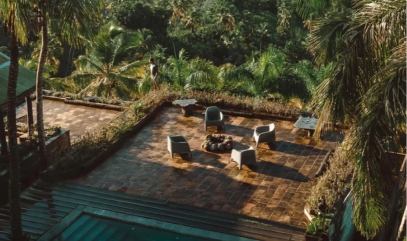 Dominican Tree House Village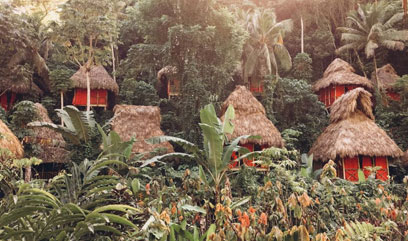 El Valle Lodge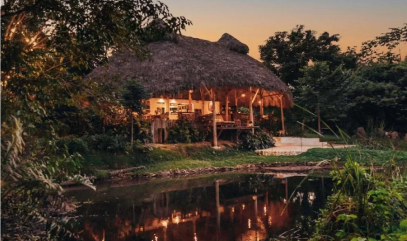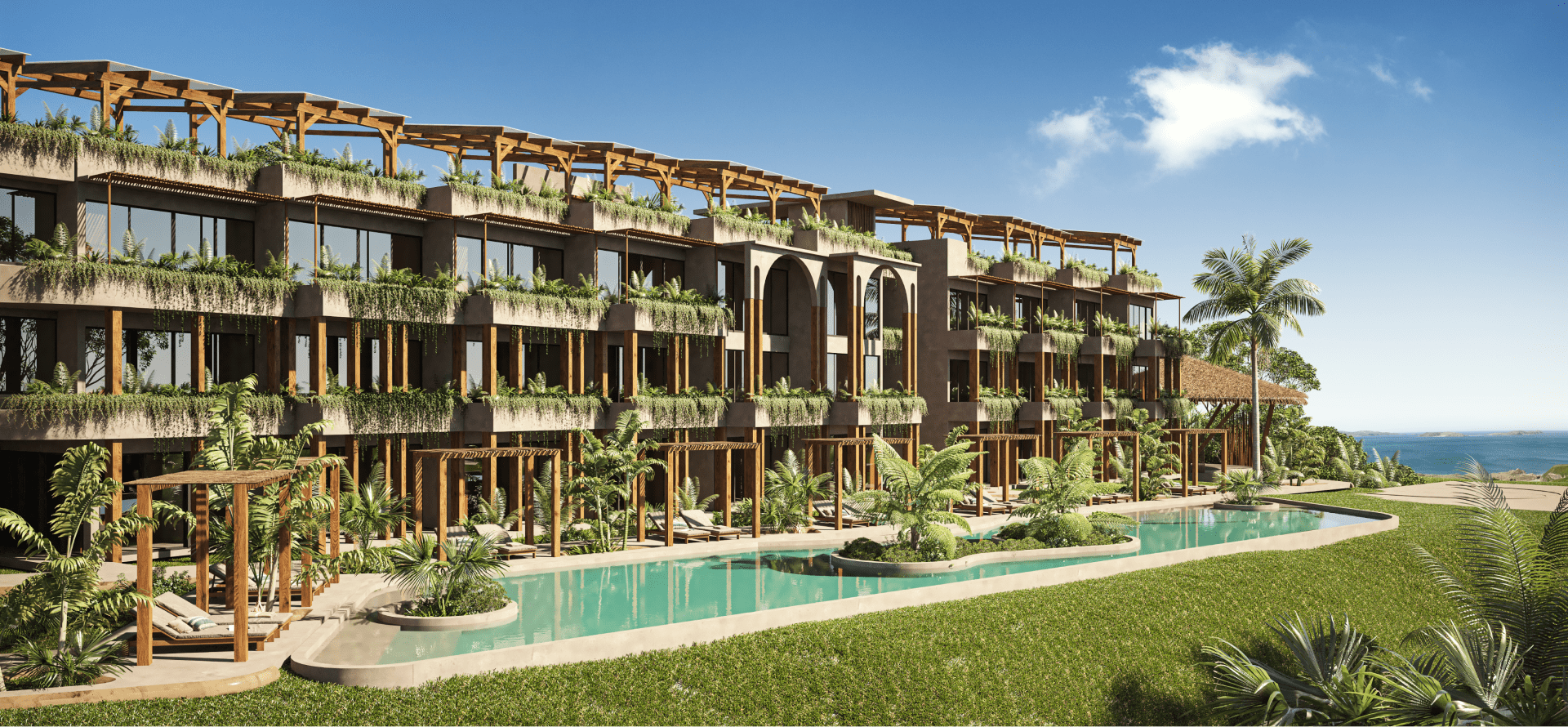 Why the
Dominican Republic?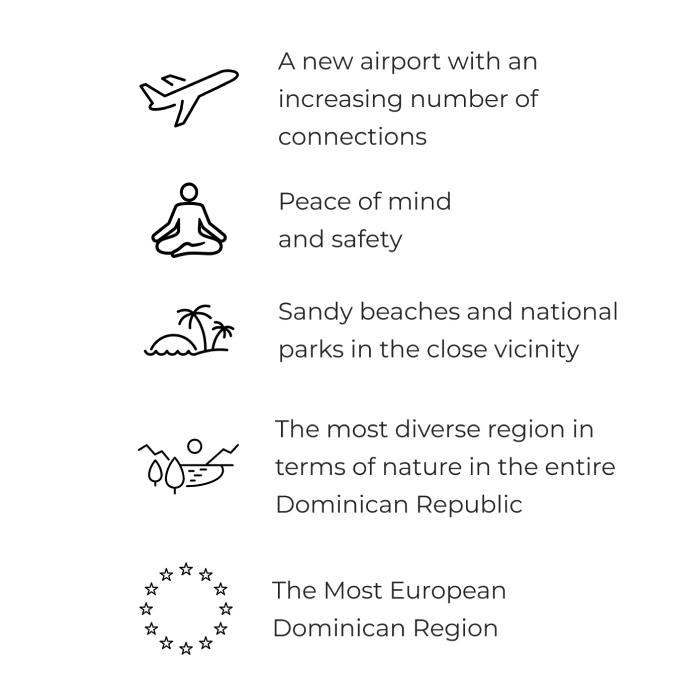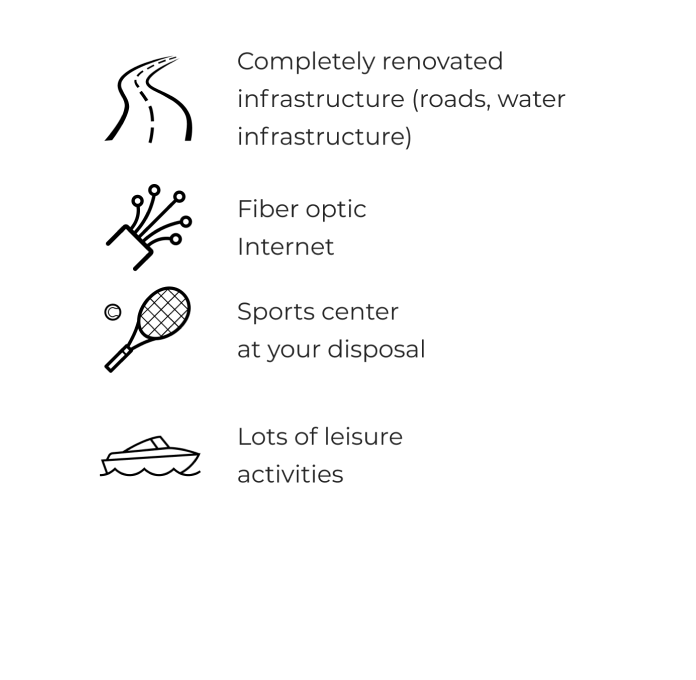 ROADMAP
See our action plan
Land Assembly


Building Strategic
alliances and relationships

The Samana Group Founders established DeMaria - a property entitlement, surveying company, and real estate advisory, that quickly turned into the biggest real estate player in the area representing 1,500 clients resulting in control and ownership of more than 4000 hectares of developable land.
2017
Proof of Concept


Building Region
Demand

The Samana Group Co-Founders and their Partners have already opened 5 Eco Boutique Hotels and built the first 2 small condos.

Projects quickly become top destinations in Samana.
2022
Masterplanning


Preparations for
Growth Stage

$2m in Seed Funding
$1,5m in Sales

The Samana Group Holding is created to consolidate all activities of the Co-Founders and Partners.

Highly reputable Investors and Advisors join the Holding.
2023
Estimations



$10m in Funding
$10m in Sales
100 units sold
10,000 sqm built
$50m Holding valuation

2025
Estimations



$25m in Funding
$25m in Sales
250 units sold
25,000 sqm built
$100m Holding valuation

Established and fully functioning residential communities in El Valle and Monte Rojo
2027
Estimations



$100m in total Funding
$100m in total Sales
1000 units sold
1m sqm built
$500m Holding valuation

Commercial and Resort Part of El Valle finished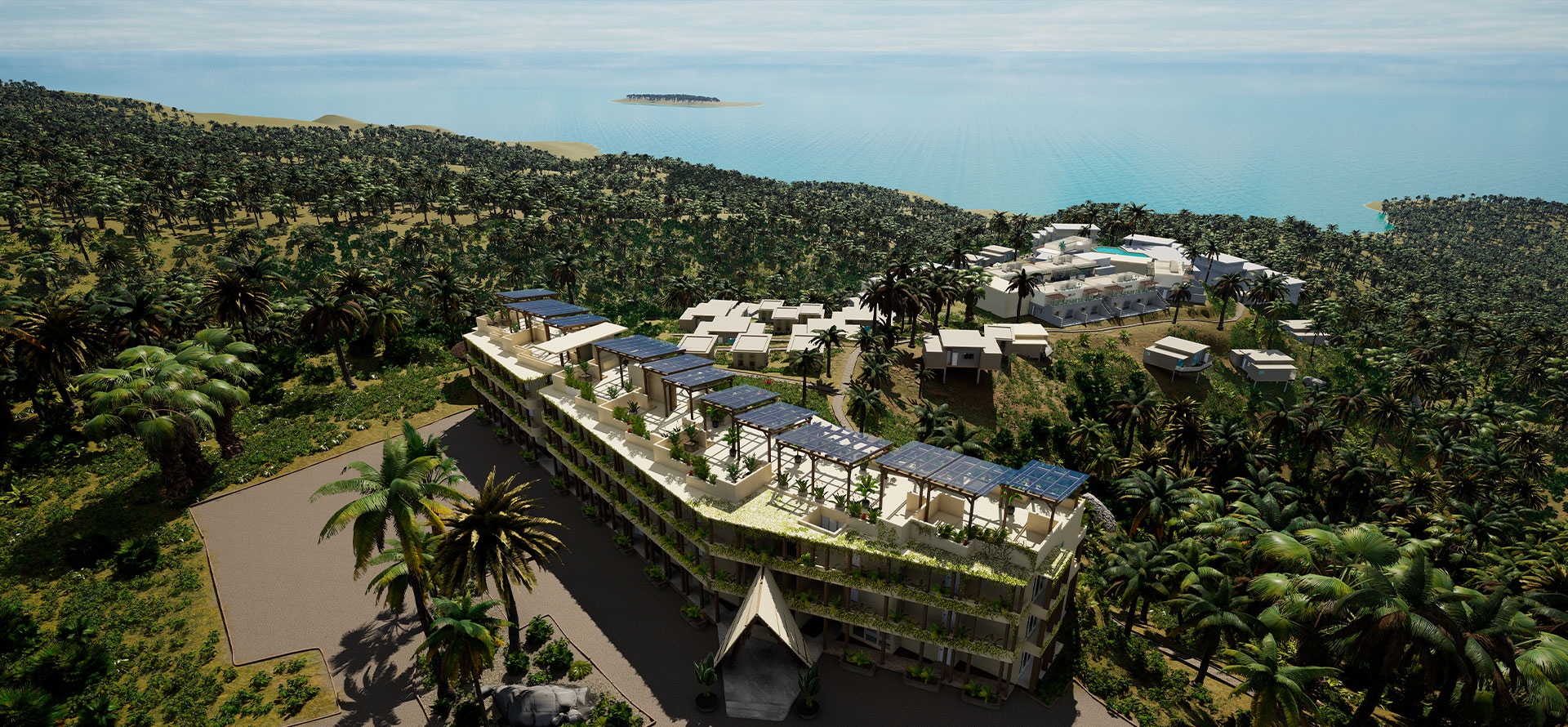 INVEST
Convertible Loan Offer
01
Minimum investment ticket $50.000
02
Securities Land assets of Samana Group
03
After 12 months

the investor has the following options:
cash return with a 15 % interest rate (or extension to next year)

conversion to shares for the next round in December 2023 – with a bonus of 20% (a $100k ticket becomes a $120k ticket in the round; conversion to shares available for tickets of minimum $100k)

conversion to a flat/house at a 25% bonus – a $100k ticket becomes $125k to be used to get real estate from our offer

conversion to a land at a 50% bonus; a $100k ticket becomes a $150k ticket to be used to get real estate from our offer
For tickets larger than $100 000, we invite you to discuss the possibility of a dedicated JV (an SPV that would become a part of the Samana Group Holding) for a dedicated project within our Masterplan.

For tickets lower than $50 000, there is a possibility to participate in the crowdfunding campaigns: Nomadcity.emiteo.pl
OUR TEAM
Founding team
Marek Zmysłowski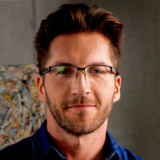 Sales & Operations
Co-Founder of Jumia Travel (NYSE: JMIA), HotelOnline.co, Sunroof.se. Former Executive at Rocket Internet, RTB House, Glovo, OLX.
Shannon Robertson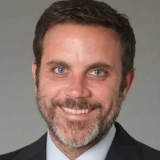 Strategy / Investor
Managing Director of JLL LATAM for the last 22 years, responsible for the delivery of JLL's transactional, project management, consultancy, and advisory services.
Tomas Avogadro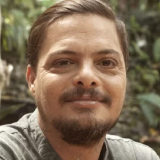 Acquisitions
Entrepreneur, founder of DeMaria (precursor of Samana Group). Living in Samana since 2006, personally managing the land acquisition and property development of the Group.
Board of advisors
Freddy Arturo
Ginebra Robiou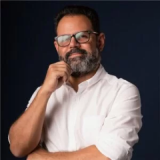 Advisor, Expert in Business and Marketing in the DR
Strategist and Creative Director at Cumbre Saatchi & Saatchi, organizer of TEDxSantoDomingo, professor at UNIBE's School of Advertising and Communication, selected as one of the 35 most influential professors.
Federico Jose Alvarez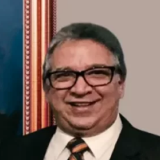 Advisor, Expert in Real Estate Law
Member of the American Bar Association, Managing Partner of one of the oldest law offices in the Dominican Republic, established in 1915 by his grandfather.
Bruce Prins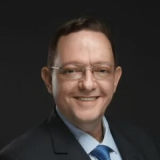 Advisor, International Hospitality Expert
The majority of his 30 year experience, Bruce has been working within the hospitality industry and in hotel chains like Accor or MP Hotels. Member of MENSA. He is also the author of the book "Insights and Tips for Owning or Managing a Hotel".
Radosław Cielicki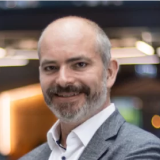 Advisor, Finance Management and Operations
20 years experience as a CFO, with a successful entrepreneurial track record. Radoslaw built and sold his accounting firm to a leading Polish bank. Crazy about conscious decision making.
Kuba Karliński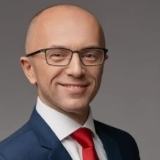 Advisor, Real Estate Development
Managing Partner at Magmillon, Polish investment group specializing in high growth of non-speculative Real Estate projects. Author of the best selling book "Let's Make Money on Property Investment".
Mateusz Sabak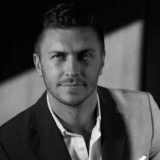 Partner, Expert in Real Estate Management
Co-founder and CEO at RentPlanet, Poland's leading STR operator. Formerly IR Manager at MCI Capital, Poland's top PE Fund, entrepreneur and a prop-tech enthusiast.
Victor Esteve Cavaller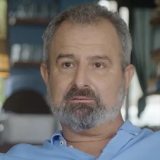 Advisor, Expert in Hospitality in the DR
Owner of Cocuyo Residences Real Estate Project, as well as, Hacienda Cocuyo, one of best-rated hotels in the Samana Peninsula.
Enrique Arce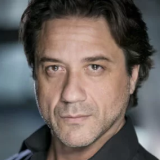 Partner, Communications Advisor
International television personality, actor, director, writer, and entrepreneur. Best known for his performance as Arturo Román in Money Heist, and for his countless roles in both television and movie productions. He graduated from the American Academy of Dramatic Arts and today, has numerous projects in production.
Borys Szyc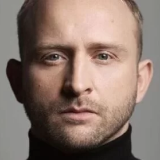 Partner, Communications Advisor
Film and theatre actor, singer, voiceover. He started his adventure with acting as a 9-year old. Currently also a successful entrepreneur and founder of TheMuba - an innovative project bringing theatre to the Internet.
Dariusz Dreżewski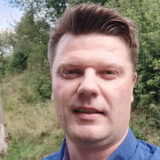 Advisor
A successful entrepreneur, CEO, CFO, PM and coach with over 20 years of experience in finance and project management in various real estate projects in Europe and Asia. A problem-solving executive focused on strong negotiations with a "you can do it" mindset. Former member of the Polish National Judo Team and a CrossFit Athlete Privately fan of motorsport-Formula 1.
Sybilla Mielzynski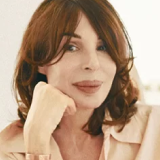 Advisor
World famous designer, born in NY to a Spanish-Polish diplomat family. She designed for: Yves Saint Laurent, Balenciaga, Louis Vuitton, and more, until she established her own global brand. She came to Samaná many years ago, invested in it, and was one of the first voices to spread the message to keep this paradise on earth special and protect nature while developing it.
Adelaida Adames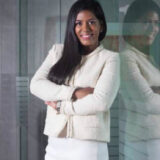 Legal Affairs Counsel
Former Legal Director for Caribbean Markets for Phillip Morris, Adelaida also worked as Legal Affairs Manager for Grupo Punta Cana (original developers of Punta Cana) and managed the whole legal process of their Residential Project development.
Our architecture studios
Jasper Architects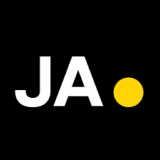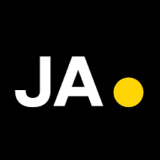 Award-winning international architecture group focused on LATAM & Europe. Experts in sustainable housing and hospitality developments. Experienced in running projects in the Samana area, among funding members of the Samana Group.
Tractor Arquitectura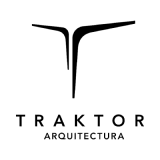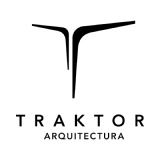 Renowned architect studio from Tulum, Mexico, which specializes in sustainable projects. Founder, invested personal $ In Samana.
luis vidal + architects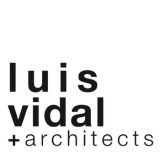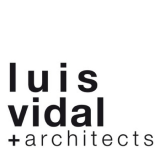 Top global planning landscape architecture and urban design firm with notable projects such as: the Samana Peninsula Masterplan for the President of the Dominican Republic, Heathrow Airport Terminal 2, Madrid-Barajas International Airport Terminal 4 expansion, Arturo Merino Benítez International Airport, Boston Logan International Airport Terminal E modernization and the new Colón Towers.