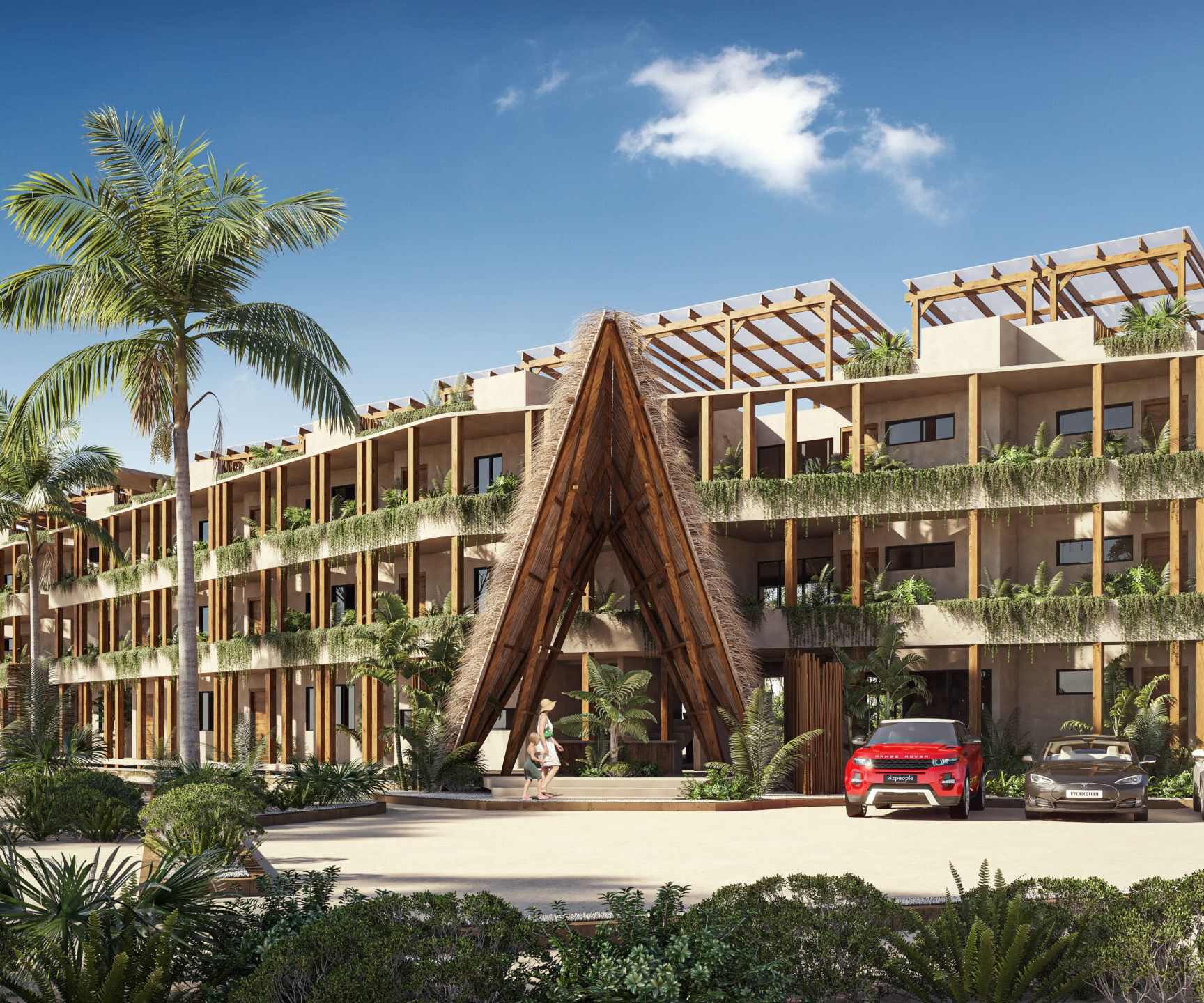 Discover Samana Nomad City
Would you like to find a place to work with a million-dollar view, immersed in nature and far from the rush of big cities, yet with an ultra-fast connection with the world? Wouldn't it feel amazing to start a day with a workout at your own gym, a yoga class or a swim in the pool… or maybe a swim in the sea with dolphins or whales?
Recharge your batteries, re-immerse and rediscover yourself. Surround yourself with people who love life. Feel at ease by living on your terms. This investment is for people who want to invest in themselves and their future, for those who want to live blissfully.
The founding myth
"There are places we go to that will overwhelm our imagination and heart. For somebody born in Poland like me, living in Europe allows to implement plans and build foundations. Having the opportunity to explore Africa you can be charmed by its spontaneity. The Caribbean in turn exudes something else; a potential that inspires visionaries.
Five years have passed since my first stay in the Dominican Republic, during which time I returned more and more often. Two years ago I made my home in Samana; a peninsula located in the northeast part of the island. Now I want to share the view from my office window, the peace of life and the possibility of an attractive investment. "
– Marek Zmysłowski, founder of Samana Group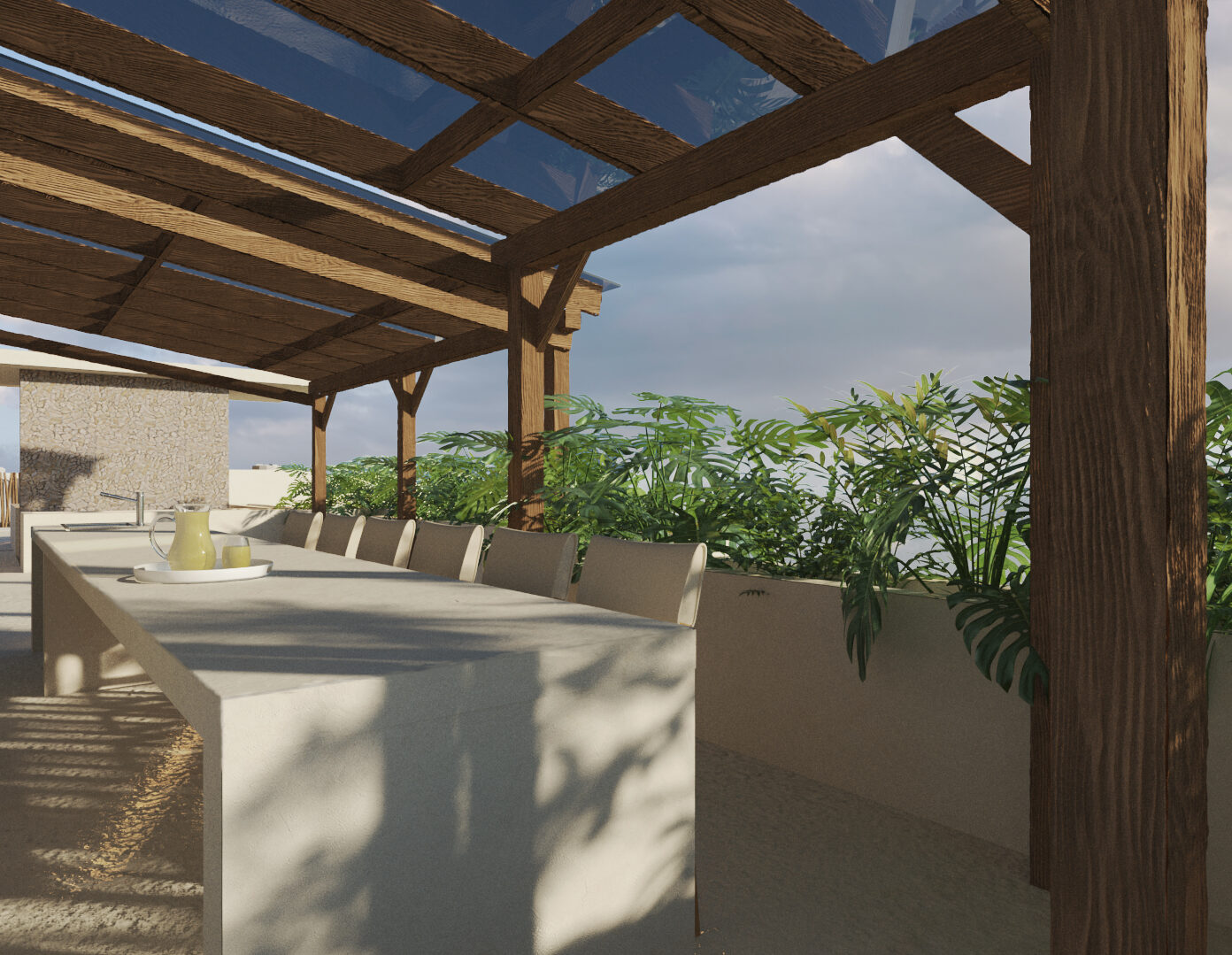 Samana vibe
Samana is a region of the world where you can experience everything life has to offer. Take a deep breath and enjoy the richness of nature. Enjoy untouched beaches, a spectacular coastline, serpentine scenic routes and exotic nature in this sanctuary of solace.
Samana is like a European city in a tropical paradise. Its infrastructure and specialized medical care allow you to feel safe. Its inhabitants, with their hospitality, traditions, culture and art, create an atmosphere full of energy that cannot be found anywhere else.
Samana has everything to make your dreams come true. Feel blissful.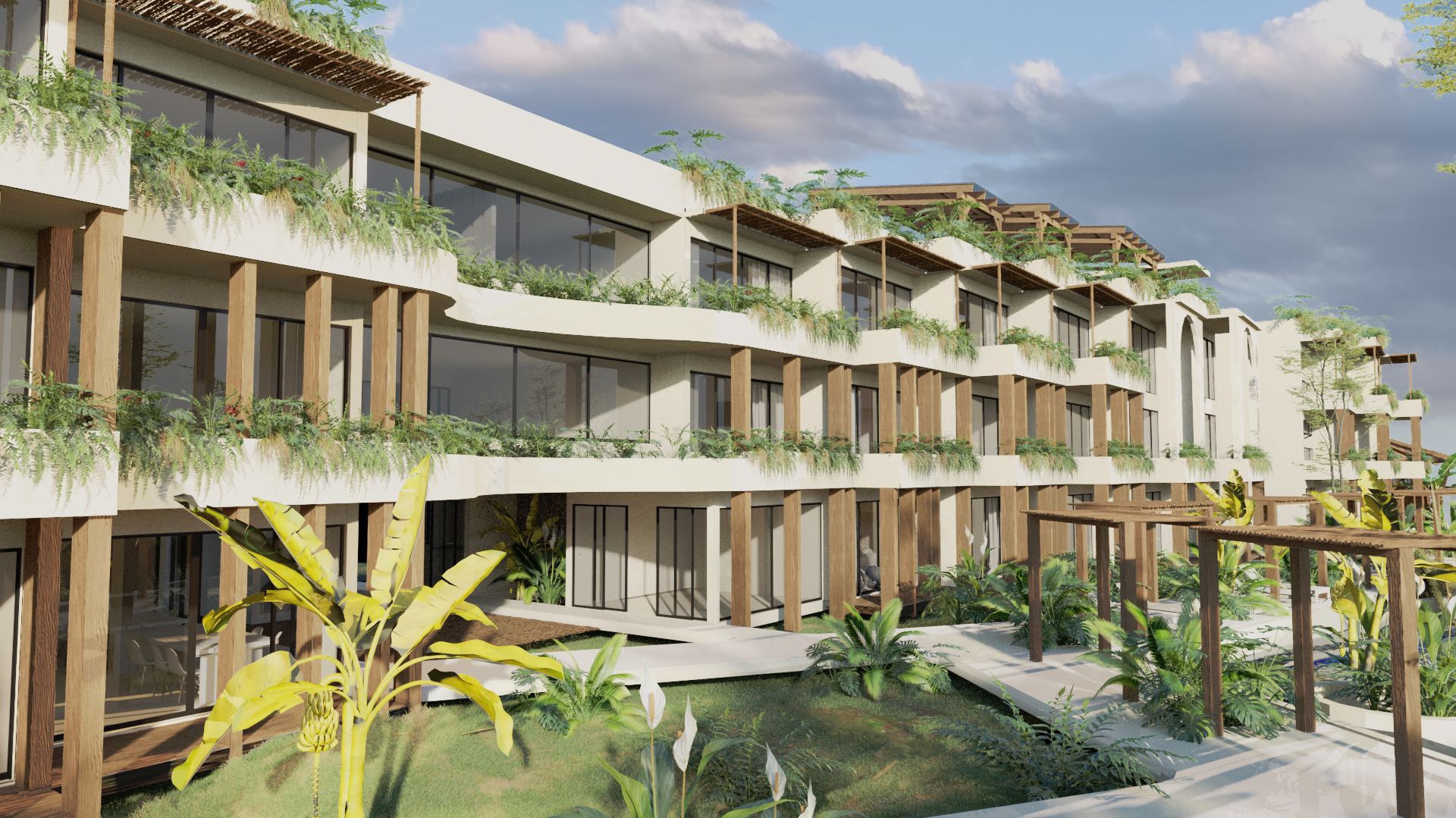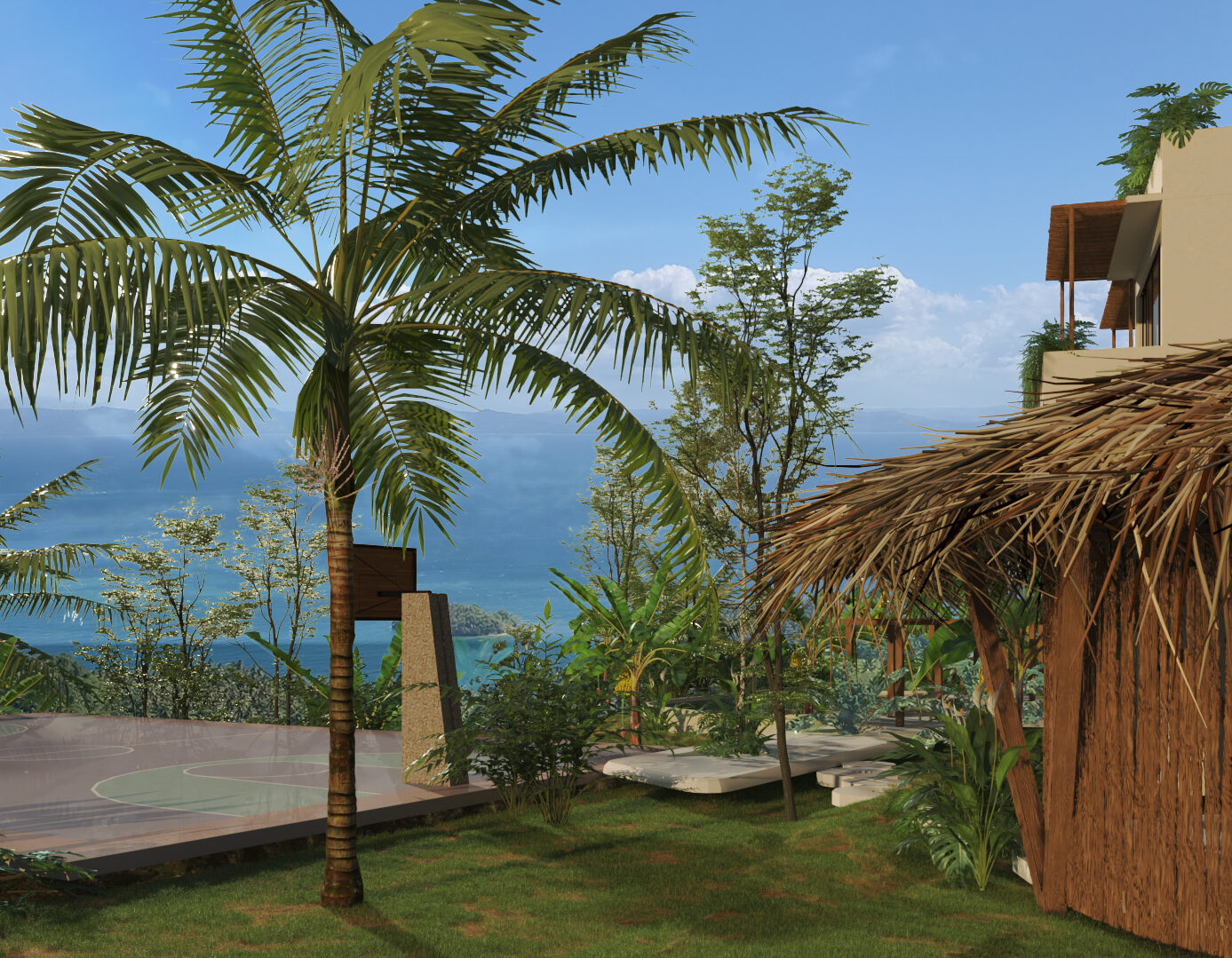 Core values
A place in paradise dedicated to work, life and regeneration
A community united by common values and motivations
Respect for nature, local people and the environment
Investment in a project with a quick return potential
The highest standard of implementation – from building materials to finishing
The apartments are fully furnished and equipped
Why Samana Nomad City?
Coworking space, 3 types of apartments – 40m, 60m and a loft
3 floors, rooftop bar
Swimming pool, gym, yoga studio
Tennis court
Coffeeshop
Stores
24h reception
Security, WIFI
Laundry and cleaning services
Common rest spaces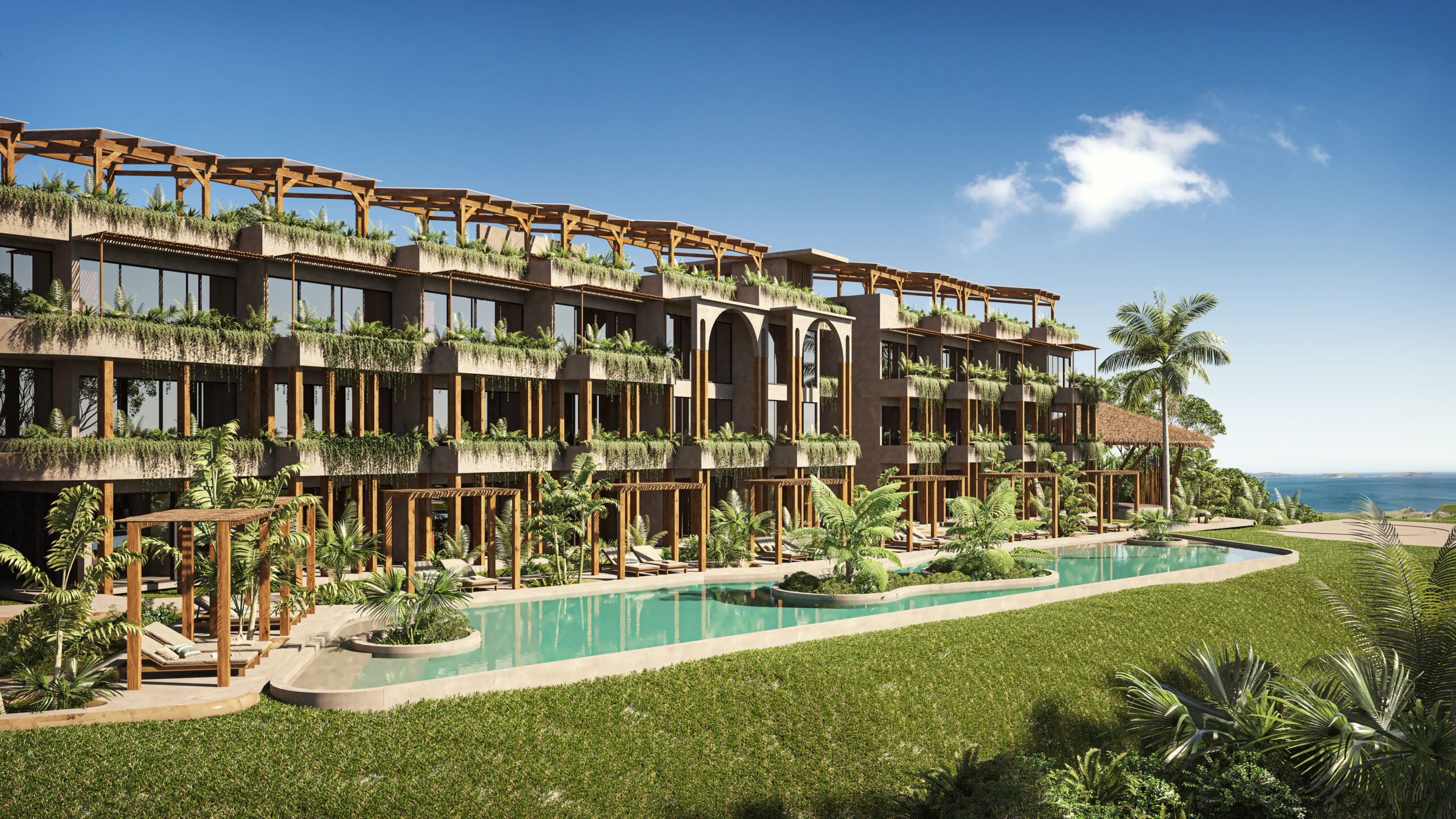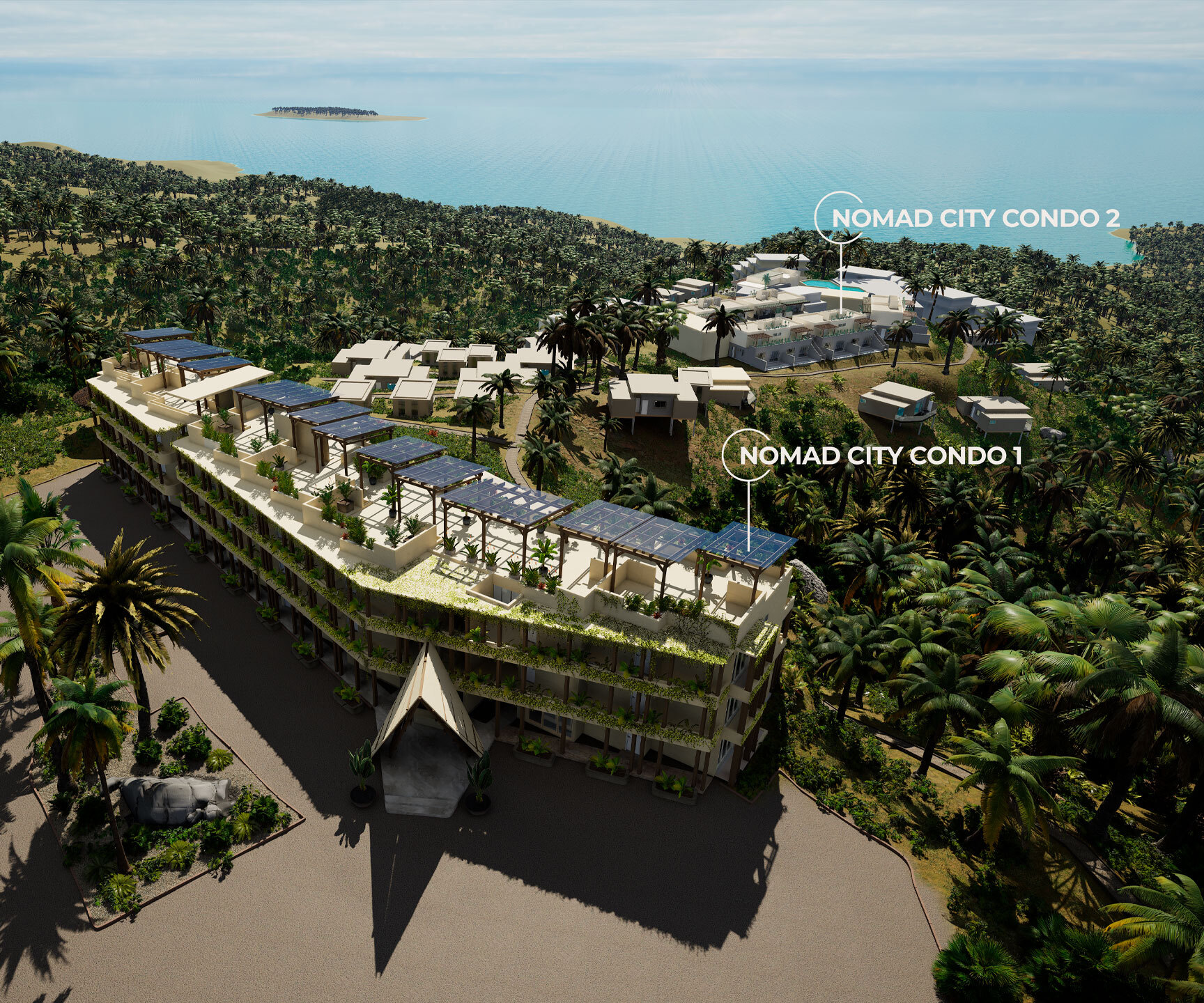 Private city in paradise
Samana Nomad City is so much more than just a residential area. Our Masterplan includes 3 residential buildings – Nomad City Condo 1 with 28 apartments, Nomad City Condo 2 with 24 apartments and Stepped Condo offering 18 apartments, 10 one-bedroom villas, 16 two-bedroom villas, a hotel with 15 rooms, and an entertainment area with spa, bar and a restaurant. All of that to make your life even more blissful.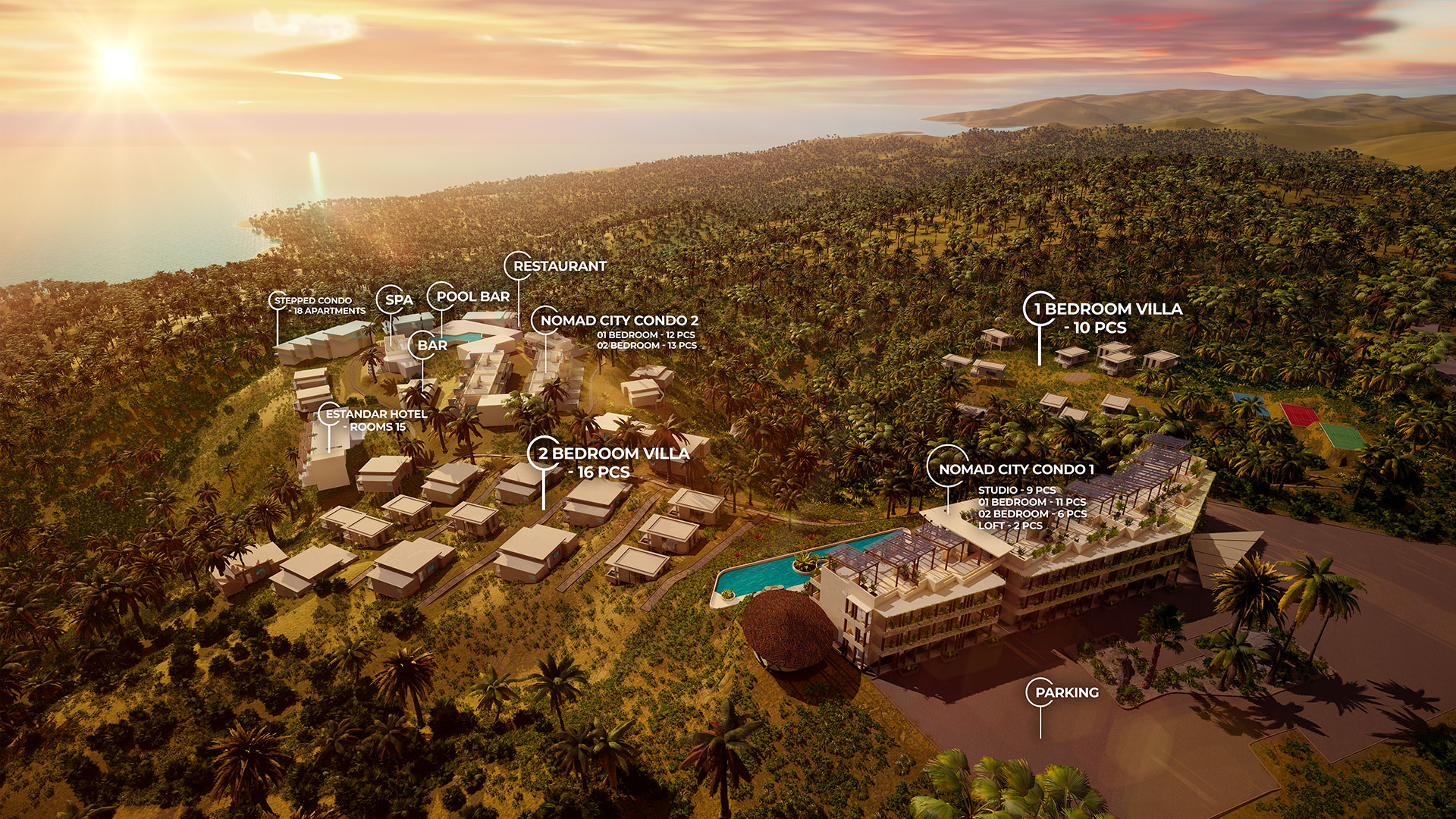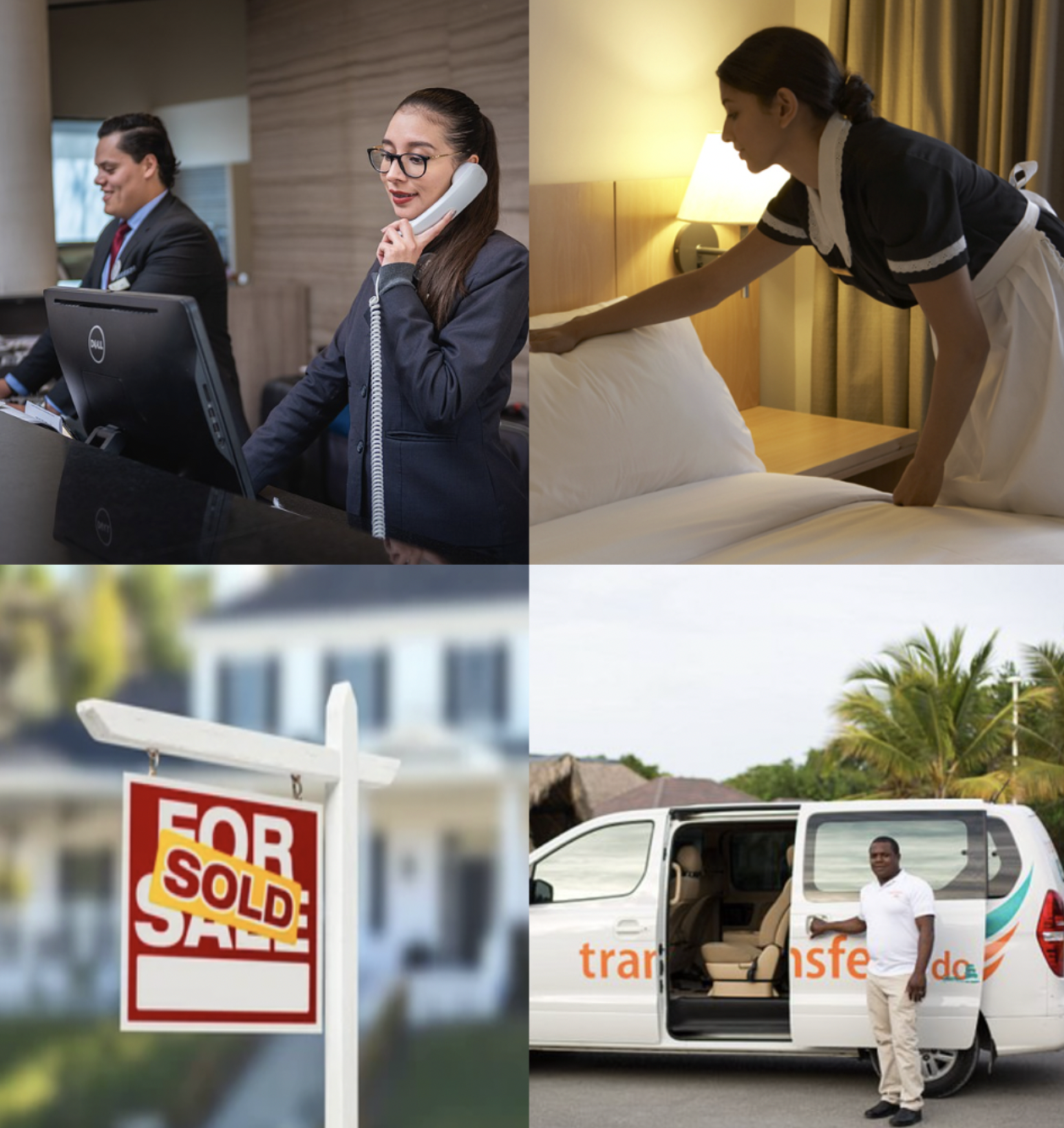 We manage your property on your behalf and broker your potential future exit deal
Whether you want to live here, rent the place out or sell we make it happen for you
We will make it easy to get there and live there
Architectural facts
Traktor Arquitectura, the architecture studio responsible for the project, has been shaping the landscape of popular destinations in the Dominican Republic and Mexico since 2014. Their numerous projects, including luxury hotels, villas and residences, commercial spaces and meeting places were implemented in Tulum, Cancun, Puerto Aventuras, Holbox Island and El Valle. The standard of quality that these talented architects follow is characterized by no compromise in terms of environmental protection, the use of locally sourced materials and the courage to go beyond the patterns.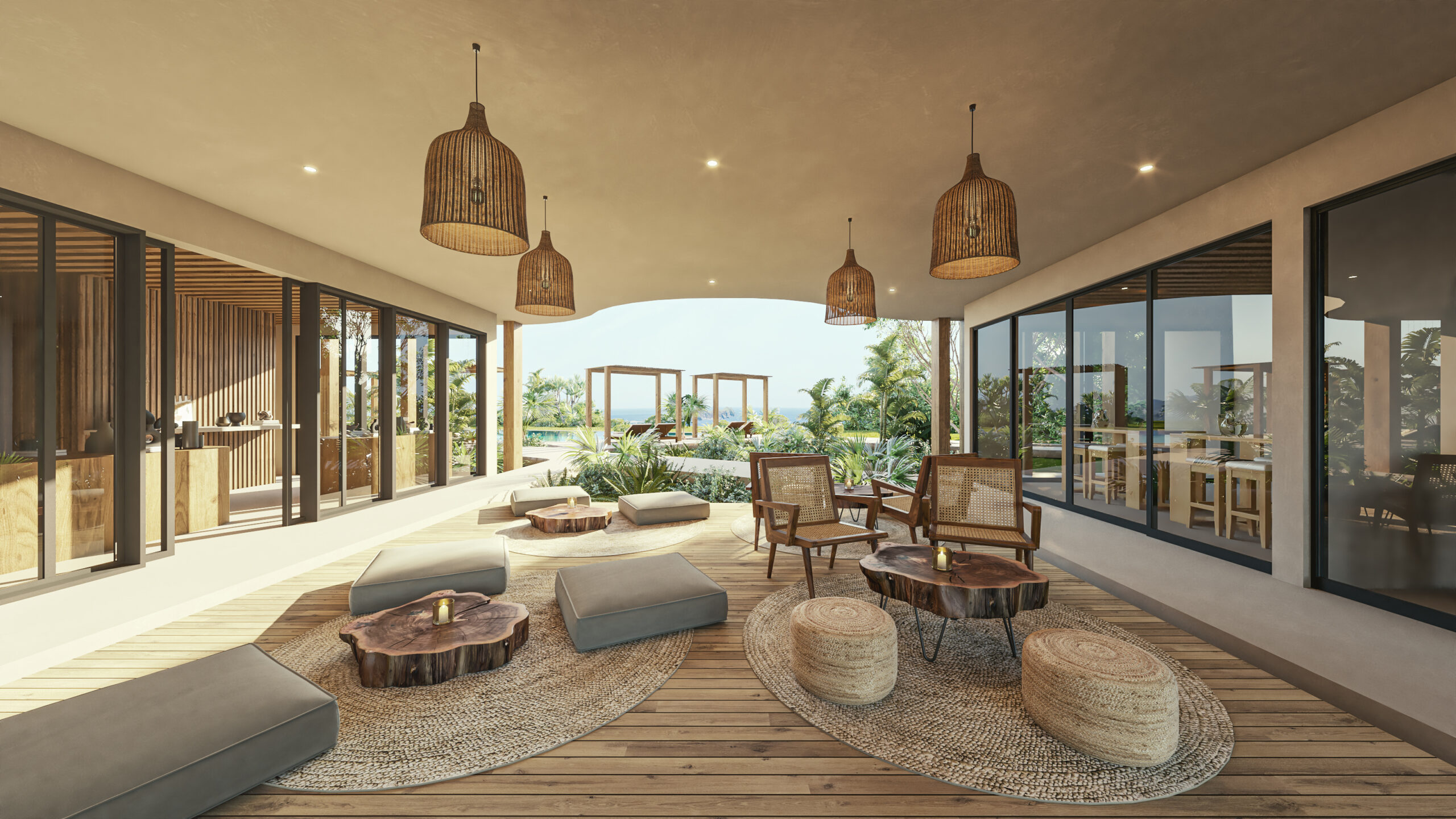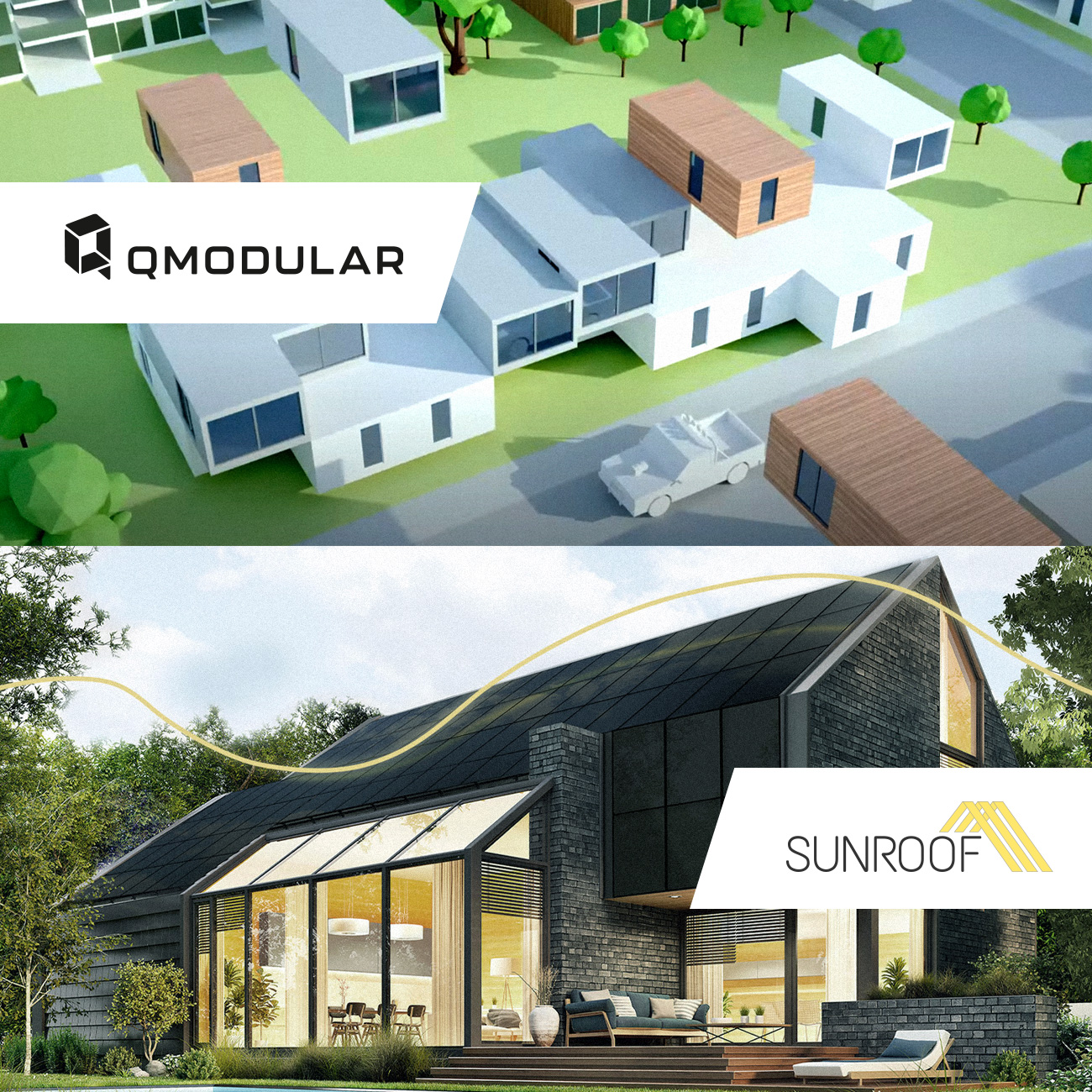 The breakthrough Qmodular and SunRoof technology
Samana Nomad City will be built with the use of new-age technologies. In order to achieve maximum quality and durability, while reducing the total construction time by almost half, we have partnered with Qmodular – a company experienced in creating prefabricated modular buildings. Thanks to Qmodular, the building will be much more fracture-resistant and adapted to seismic waves than traditional homes. The independent modular structures connected to each other act as safety capsules in the event of seismic waves. All steel elements are increased in thickness and painted with paints used in the hulls of ships. In order to guarantee protection in the event of solid rains or winds, window joints are subjected to similar tests as ships.
Additionally, thanks to SunRoof solar roofs and facades, Samana Nomad City will be independent of the electricity grid, and energy bills will be reduced by as much as 70%.
Finished apartments can be viewed both in the Dominican Republic and in Cracow. The finished apartment with furniture and equipment will be available for viewing in the Samana Group showroom on the highway near Cracow.
Travel around in a smart way
Becoming the resident of Samana Nomad City means you can co-share the electric vehicles. Using a dedicated app you can book electric scooters and motorcycles from Cake or a Rivian truck. Thank so this, getting around the peninsula will be more convenient, ecological and smarter.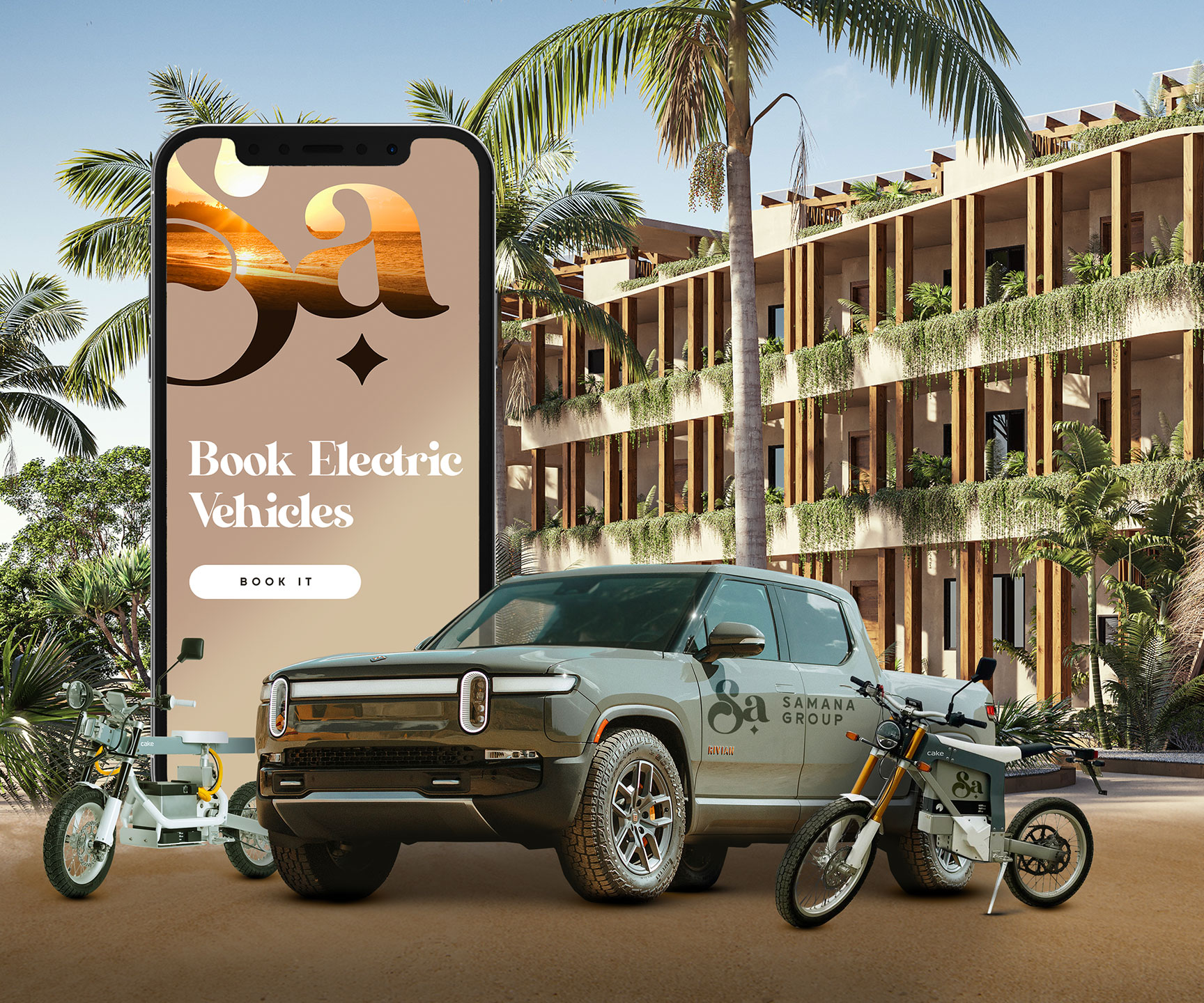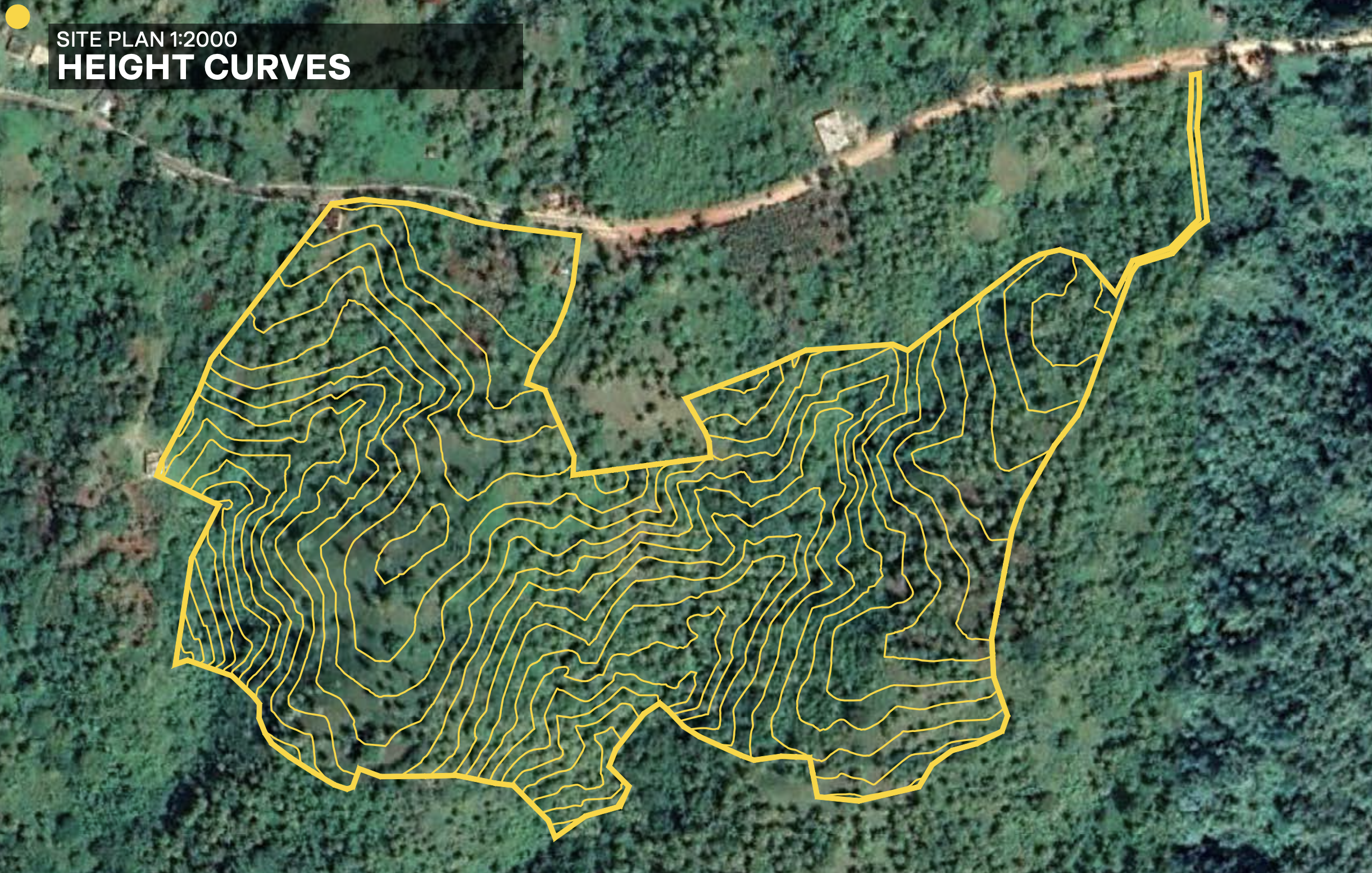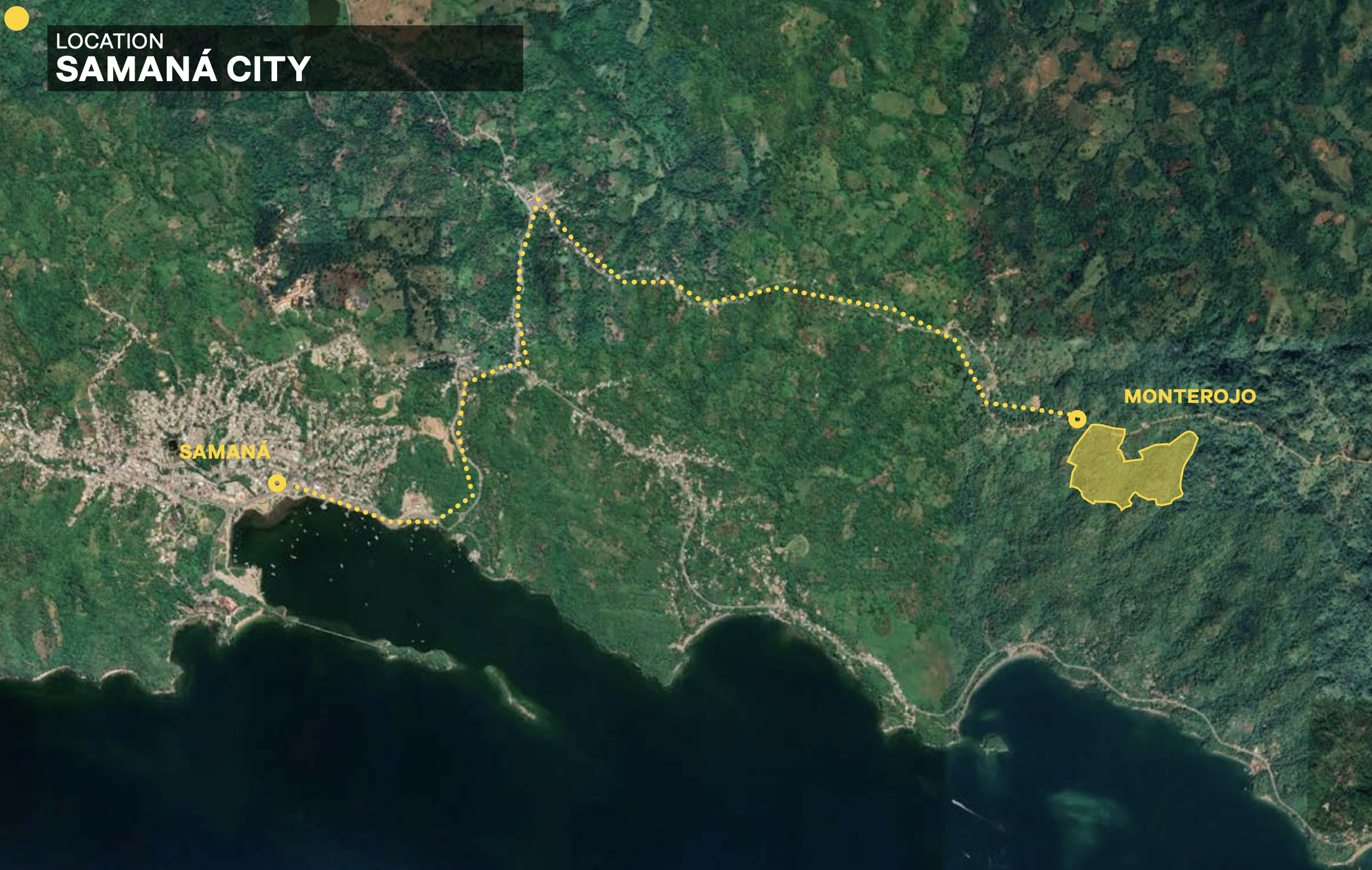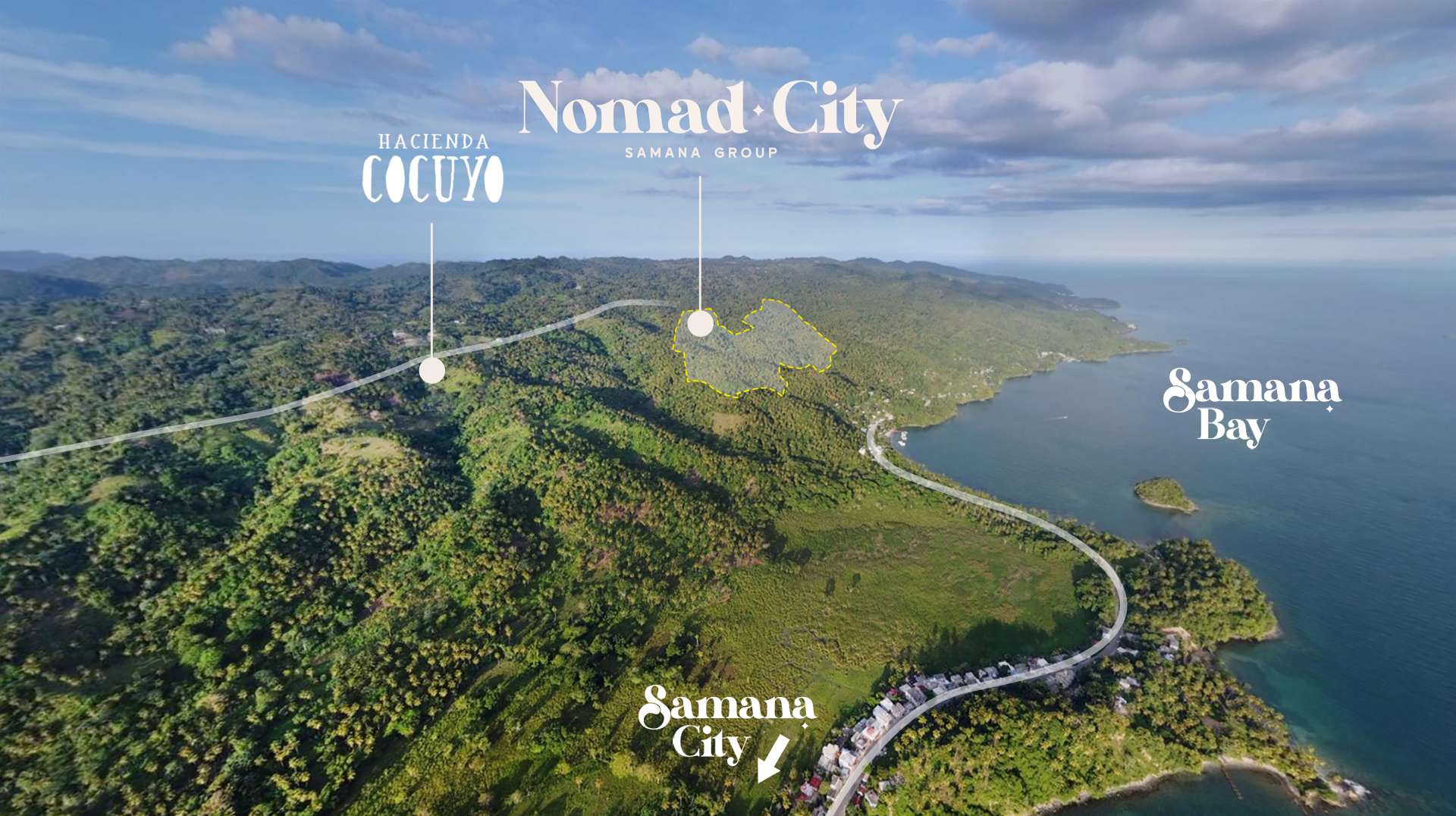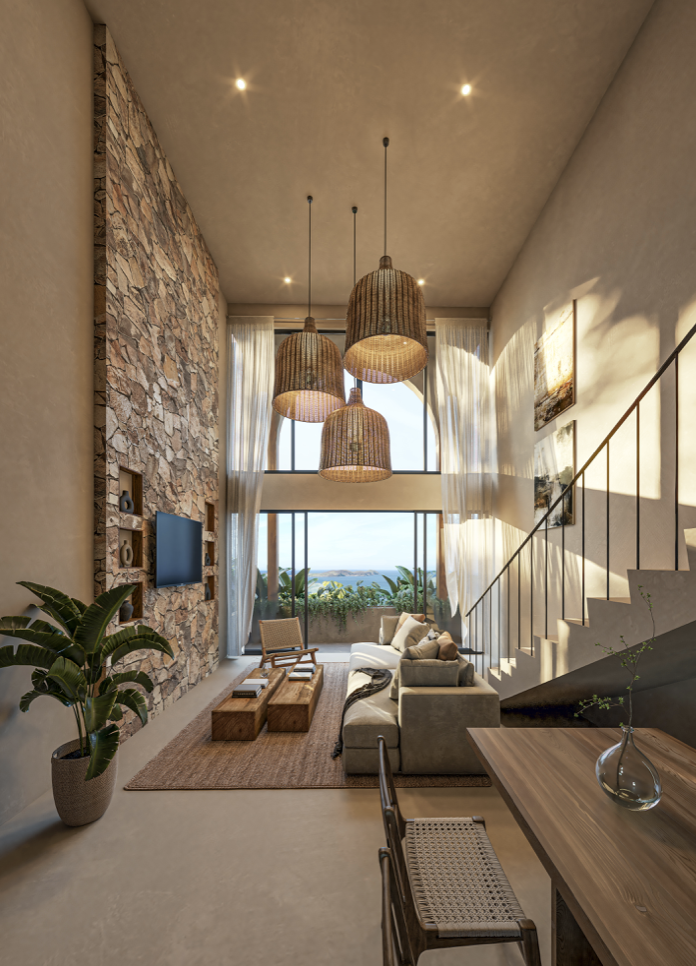 Apartments for sale
We offer 3 types of fully decorated and furnished apartments equipped with everything needed to move in, including a TV, cutlery, linens, towels and toothbrushes.
Pricing
Price: from 150,000 USD
Completion date: 2024
We accept Bitcoin payments